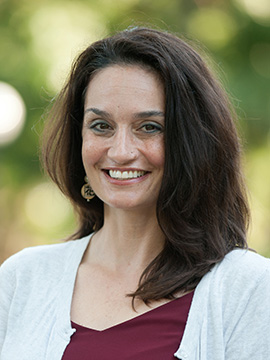 Associate Director of International Admissions
Email
mari.sailors@hesston.edu
Office
Alliman Administration Center
Affiliated Departments or Programs
Education
B.S.W., Pittsburg (Kan.) State University
M.S., higher education administration, Fort Hays (Kan.) State University, in process
In Addition …
Almost my entire adult life has been spent working with international students at the high school level and I am excited about embarking on a new journey in higher education as the associate director of international admission at Hesston College.
While my background is in social work, my passion has always been learning about other cultures and beliefs. In 1999, our family was approached to be a host family for a fifteen year old boy from Spain and that decision changed our life forever (and much for the better!). Since Javier joined our family way back then, we have welcomed ten other students from all over the world. Each lived with us for a full school year or a semester. Additionally, I worked for many years with a local high school exchange organization. My role as an exchange program coordinator was to recruit and train local host families, place exchange students in their homes and monitor the students' stay while in the USA. Both of my daughters were also exchange students (Argentina and Australia), so my belief in international education is very personal. It's simply been a way of life for our family for a long time.
I believe that cross-cultural education truly builds bridges. Through positive relationships with others, we begin to see the world through different eyes. I am so fortunate to have friendships (and those I also consider sons and daughters) all across the globe and through these relationships, I have learned so much. It's exciting to think of the new students whom I will have the pleasure of getting to know in the upcoming years at Hesston College!
Outside of work, I enjoy spending time with my family and my precious dogs, attending sporting events, watching Netflix and shopping at thrift stores. I am also working on a master's degree in higher education administration.
Related Links