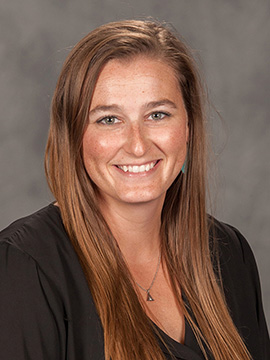 Volleyball Head Coach
Email
casey.cole@hesston.edu
Phone
316-640-2946 (mobile)
Affiliated Departments or Programs
Education
B.S., Southeastern University (Lakeland, Fla.)
M.S., Southern Nazarene University (Bethany, Okla.)
Personal Statement
One of my greatest joys as a teacher is building relationships with my students and helping them with life skills as well as academics.
Professional Affiliations
Courses Taught
IDS 165 Career Development
In Addition …
What draws you to academic counseling?
I love working with students on choosing a field of study because of the process they go through. We get to look deeper into what a person likes to do and why they like to do it. Career Development allows a student to open up their eyes to a world of possibilities and realize that they have gifts and talents that maybe up to this point they never knew they had.
How has your background and educational experience shaped you as a teacher?
I was one of those students who did not know what I wanted to do. I picked a course of study because I had to, not necessarily because I wanted to. I juggled athletics, being 24 hrs away from home, and at least 17 credit hours every semester - let's just say my first two years were a struggle. Through it all, I learned a lot of what to do and what not to do. These lessons have shaped how I teach because so many of my students are in a similar place that I was. I have many of my own lessons that I get to share with my class and can encourage them to never give up because God can really surprise you if give him the opportunity.
Related Links