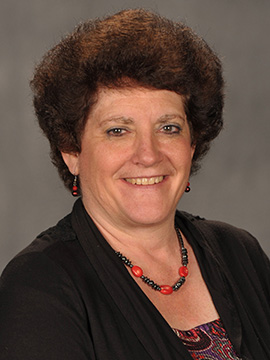 Administrative Assistant
Email
brenda.wenger@hesston.edu
Affiliated Departments or Programs
Education
A.A., Hesston College
In Addition …
I began working here at Hesston after receiving my associate of arts degree from Hesston College in 1979. I previously worked in what was known as the Student Services department (Admissions and Student Life combined). Since that time I have been a part of the Student Life department working as an administrative assistant.
My responsibilities as an administrative assistant within the department include providing assistance to the vice president of Student Life and the dean of students, as well as offering support when needed to the campus counselor, campus pastor and Residence Life staff. Various other responsibilities include: coordinating and assisting with departmental events related to student orientation and Opening Weekend activities; providing assistance with departmental budget; maintaining student health records; providing support to mod parents and the parent program; supervising student worker(s); assisting with student housing; updating departmental materials through the summer and participating in departmental planning and activities.
My husband, Dwayne, and I live in Hesston and have three children: twin sons and a daughter, all graduates of Hesston College who, after furthering their education, now live with their spouses/families in Harrisonburg, Va. We are also enjoying the "grandparenting role" to three wonderful grandchildren and one on the way. I enjoy reading, traveling, camping and going to music festivals. Through the years Hesston College has been a very positive place to work and experience growth within a nurturing community.
Related Links