LPN Applicants to the BSN program must meet the following standards for admission:
Evidence of a current LPN license allowing practice in Kansas and meet Kansas Statewide Nursing Articulation Plan criteria or validate currency of nursing knowledge base;
GPA of 2.75 in practical nursing education program.
An academic plan to complete 50 of the 60 liberal education/support credit hours required for the BSN prior to entering nursing coursework (the 10 remaining hours may only include the humanities requirement, Biblical Literature, and elective hours);
Grades of C or above in all required liberal education/support courses and an overall GPA of 2.50 in required courses based on a minimum of 30 college credits; and
ACT composite score of 19, or combined SAT score of 1000 (1365 if taken prior to March 2016), or ACCUPLACER Next-Generation Exam score of 255 in Reading and 255 in Writing (only one ACCUPLACER retake provided).
Applicants whose native language is not English must provide one of the following:
A high school diploma or GED earned in the United States or
An iBT with minimum scores of 19 in Reading and 20 in Listening, Speaking and Writing, or
Evidence of English language proficiency from an LPN program to be evaluated by the Nursing Admissions Committee.
The complete upper-division BSN admission policy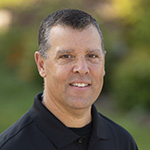 Questions about the nursing program or the admissions process?
Contact Charles Hostetler, associate director of admissions, 620-327-8209, charlesh@hesston.edu. He will answer your questions and guide you through the process.