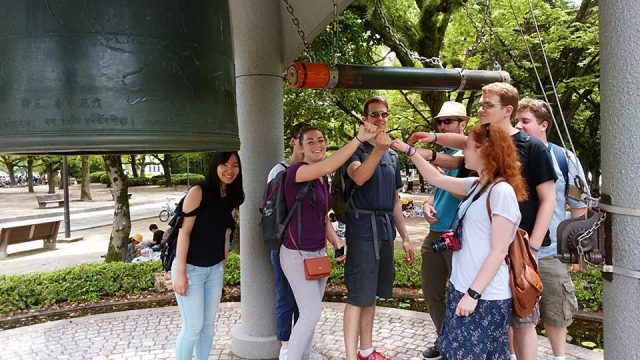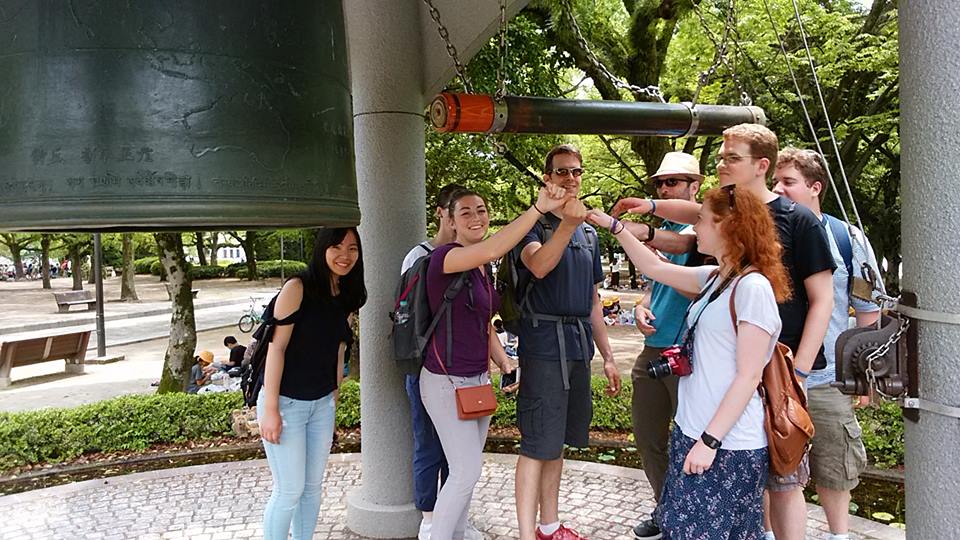 A new Hesston College cross-cultural experience gave 20 people, a mixture of students from Hesston College and two other institutions, community members and instructors, a chance to study in Japan for a three week May term May 15 to June 7.
The May Term in Japan program incorporated eight weeks of language and culture study prior to departure, as well as an intensive study in modern Japanese history (ca. 1850 to present). Hesston College faculty Andre Swartley (English as a Second Language program director) and Kate Swartley (Spanish instructor), who lived in Japan for two years prior to teaching at Hesston, organized and led the trip. Andre Swartley taught the Japanese language and culture courses leading up to and during the travel portion of the program. Hesston College education instructor Heidi Hochstetler planned and taught the linked history course.
The group studied and traveled in seven major Japanese cities: Hiroshima, Kagoshima, Fukuoka, Osaka, Nara, Kyoto and Tokyo. The longest portion of time was spent in Hiroshima, where the group attended classes, collaborated with Japanese students at Hiroshima Shudo University, and listened to the the testimony of a hibakusha, or atomic bomb survivor.
In addition to the coursework, students participated in daily activities and projects that required navigating public transportation and using the "survival" Japanese language skills taught in class. Students were also able to stay with Japanese host families in both Osaka and Tokyo, an invaluable experience for making human connections and building bridges between cultures.
The college is making plans to offer the program again in spring 2019.