The success of local student athletes continues to boost Hesston College's athletic programs even as the campus is diversifying.
This year, six students from within 20 miles of the college filled rosters, including volleyball, women's basketball and men's tennis.
Being from the area has plenty of benefits, both on and off the court.
"My local status allows me to give an insight on players around this area," said Riley Kingsley, a Newton High School alumnus currently playing top seed for the men's tennis team. "Its nice to be able to help the team out as a scouting tool."
Myron Diener, men's tennis coach, echoes Kingsley's sentiment.
"Having local students has provided stability to the team. They know some history of the players on the opposing teams and are familiar with many of the venues where we play."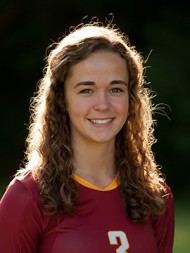 Local athletes also help draw in crowds for important games and matches. Jessanna Nebel, a member of the women's volleyball and basketball team and a Hesston High School alumna, added that some fans have followed her career on to college.
"We were all really happy that I got the opportunity to continue playing and that everybody could continue to watch me," Nebel said.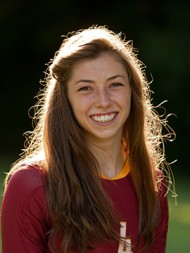 Students from the community also benefited from off the court support. Ally Vogt, a graduate of nearby Berean Academy (Elbing, Kan.), highlighted her family's support as an important part of her pathway to success.
"I love being able to have my family at almost every game cheering on both me and my team," Vogt said.
Diener agrees. He says local families help "fill a much needed void on the team," providing emotional support for students from out of state.
Despite all these positives, the main one, at least for Vogt, is a bit less serious.
"Not having to pay for laundry is a big plus."