Hesston College will celebrate the class of 2015 during Commencement Weekend May 8 to 10.
The commencement ceremony will be at 9 a.m., Sunday, May 10, in Yost Center. Mennonite Disaster Service (MDS) Executive Director Kevin King will present the commencement address.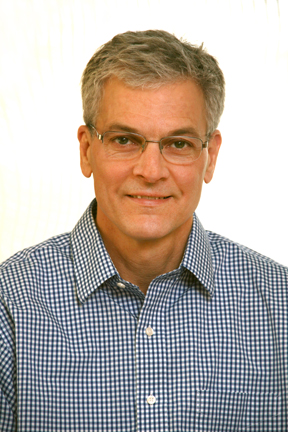 King, Lititz, Pa., has served MDS since February 2004. MDS has worked closely with Hesston College in the formation and operation of the Disaster Management Program (DMP) and provides summer internships for Hesston's Disaster Management students. King has been a regular on the Hesston campus during the last 10 years because of this partnership. Before serving MDS, King was the material resources manager of Mennonite Central Committee's Akron, Pa., office.
Selected by their fellow graduates and faculty as student speakers will be graduates Malcolm Mann, Plano, Texas, and Jordan Waidelich, Stryker, Ohio.
Individual student groups will be recognized in ceremonies during the weekend.
Pastoral Ministries commissioning will be at 7 p.m., Fri. May 8, at the Dyck Arboretum of the Plains Visitor and Education Center, 177 W. Hickory Street. Ron Moyo, Saturday Night Worship Pastor at Whitestone Mennonite Church (Hesston) and a 2012 graduate of the Pastoral Ministries program, will deliver the address.
Disaster Management students will be acknowledged for completion of the program at 8:30 a.m., May 9, in the Dyck Arboretum of the Plains Prairie Pavillion. Paul Unruh, a 1958 graduate of Hesston Academy and 1960 graduate of Hesston College will be the featured speaker. Unruh is a longtime MDS volunteer and a member of the bi-national MDS Board of Directors.
A pinning ceremony for nursing graduates will be at 10 a.m., May 9, in the Hesston Mennonite Church Sanctuary. A reception honoring the graduates will follow in the church's Community Center. Speakers will be graduate Makayla Ladwig, Wichita, Kan., and faculty member Joyce Huber.
Aviation and Air Traffic Control graduates will be recognized during a 2:30 p.m. reception, May 9, in the Hesston Mennonite Church Community Center.
Other weekend events include student-directed one-act plays at 7 p.m., May 8, and 1 p.m., May 9 at the Dyck Arboretum Prairie Pavilion. Freshman RaeLee Hightower, Tulsa, Okla., will direct Sure Thing and English Made Simple by David Ives. Freshman Erika Byler, Shipshewana, Ind., will direct The True Story of Cinderella by Richard Conlon. The performances are free and open to the public.
Sophomore music students will showcase their talent in vocal recitals. Students performing include Havela Lehman at 7:30 p.m., May 7, in the Hesston Mennonite Church Sanctuary, and Taylor Zehr and Mary Bender in a joint recital at 4 p.m., May 8, in the Hesston Mennonite Church Sanctuary.
The Bel Canto Singers will present the Asylum concert at 4 p.m., Saturday, May 9, in the Hesston Mennonite Church Sanctuary as a precursor to their Northwest Coast tour May 11 to 20. The program is based on the fall common read book, Escape from Camp 14 by Blaine Harden.
An informal come-and-go "Go Everywhere" reception for all students, families, faculty and staff will be from 8 to 9 p.m., May 9 in the Larks Nest in Erb Hall.
See the full weekend schedule here. For more information, call the Special Events Office at 620-327-8109 or toll free at 866-437-7866.