Hesston College will host a screening of the feature-length documentary film Money for Nothing: Inside the Federal Reserve at 7 p.m. Nov. 19 on the campus in the Hesston Mennonite Church Sanctuary. The event is free and open to the public, though an offering will be collected to help cover expenses.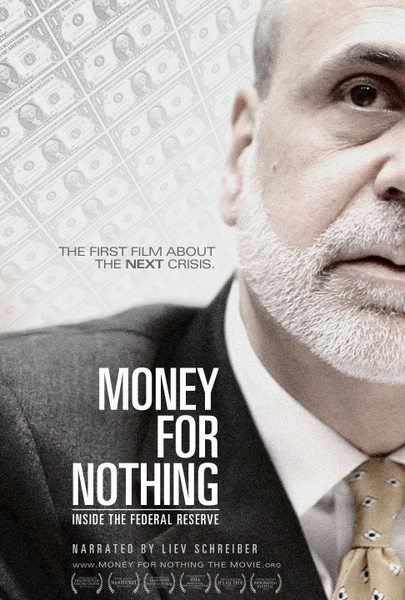 Immediately following the film, business faculty member David LeVan will facilitate a talk-back conversation about the film and the Federal Reserve.
"The film provides a clear introduction to the history and structure of the Fed, while offering praise and criticism for its role during times of economic crisis in our country," LeVan said. "The film asks viewers important questions about the appropriate role of the Federal Reserve and its use of monetary policy.  I hope the film will spark conversations."
Money for Nothing – which is now playing in select theatres nationwide – was made by a team of American Film Institute, Sundance and Academy Award winners. Written, produced and directed by Jim Bruce, the film aims to explore questions such as "How can the Federal Reserve steer our nation toward a more sustainable path?" and "How can the American people – who the Fed was created to serve – influence an institution whose inner workings they may not understand?"
Community members and business leaders are particularly invited to attend.
Watch the trailer here.