Artist Kurt Wolf of Salina, Kan., is the featured artist with his assemblage wall art and sculptures made from scavenged items in the Hesston College Regier Friesen Gallery in the Friesen Center for Visual Arts through Feb. 17.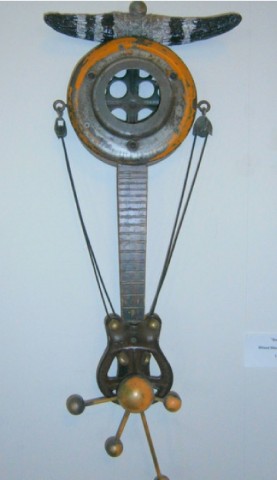 Wolf's exhibit, "Up From the Scrap Heap to the Art We Keep: Recycled and Repurposed Sculptural Assemblages," is eclectic with pieces identifiable as old tools, hardware, instruments and other common items fashioned in a new way.
"I am just absolutely infatuated with the idea of conservationism in art," explained Wolf in his artist's statement on the reason behind the exhibit.
Wolf earned a degree in art education from Bethany College (Lindsborg, Kan.) and is in his 29th year of teaching three-dimensional art at Salina South High School.
The gallery is open to the public from 9 a.m. to 4 p.m. Monday through Friday.