Hesston College will recognize April 16 to 22 as Kansas Private College Week based on a proclamation issued by Governor Sam Brownback.
Hesston College is one of 18 independent colleges and universities that form the Kansas Independent College Association to be recognized during the week.
According to the proclamation, the KICA member schools enroll 22,000 students each year in undergraduate and graduate programs and combine for more than 200,000 living alumni – half of whom live and work in Kansas.
Hesston College is the only two-year liberal arts college in the state of Kansas. Hesston was founded in 1909 and is affiliated with Mennonite Church USA. Enrollment for the 2011-12 year is 468 students representing 27 states and 14 countries.
Hesston College offers students hands-on practical experiences in their first two years of college to help prepare them for future educational and career pursuits.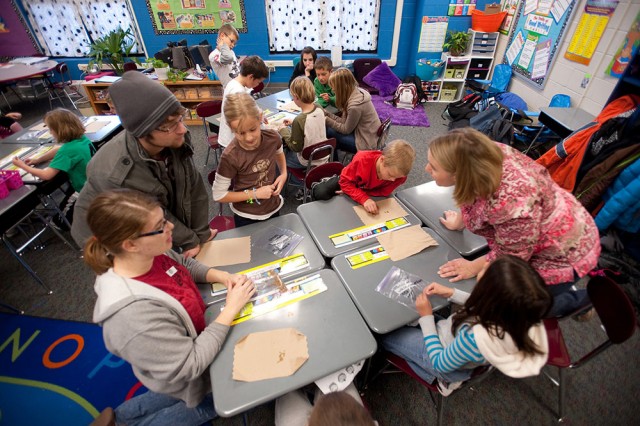 During the 2011-12 academic year, students studying in various departments were given unique opportunities to explore their interests. Environmental Biology students worked with kindergartners and third graders at Hesston Elementary School on a prairie plant restoration project.
Education majors explored differences in education with a day trip to Central Junior and Senior High School in Tulsa, Okla. While there, they observed in classrooms, presented on preparing for college and reviewed standardized test objectives.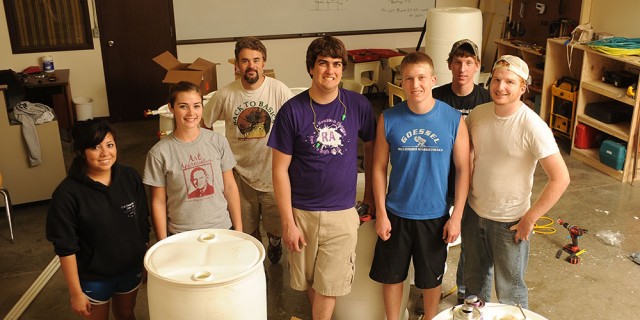 Students enrolled in Entrepreneurship class during the spring semester created and are operating a business for three weeks manufacturing and selling recycled rain barrels. All of the profit earned from the sale of the rain barrels will be donated to Mennonite Central Committee to help with relief efforts in countries around the world.
Students in the spring semester Physics II class built an electric bicycle and solar bicycle charging station.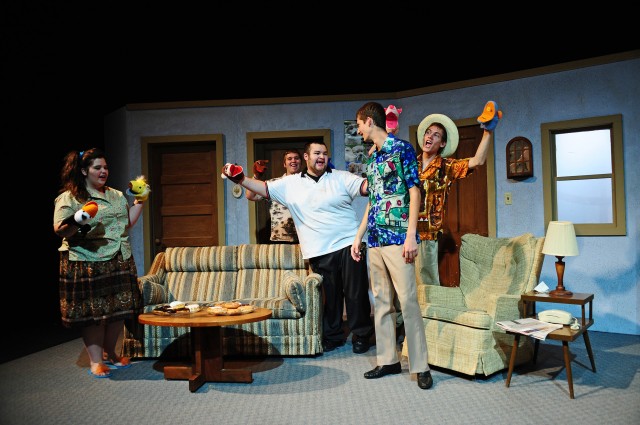 The theatre department presented two full-length productions – "The Boys Next Door" during the fall semester and Shakespeare's "A Midsummer Night's Dream" during the spring semester. Students enrolled in the Music Theatre Workshop also presented a program of showtunes and musical scenes. Student-directed one-act plays will be presented during commencement weekend in May.
The music department held performances in local churches and schools and in 11 states across the country during choir and Concert Band tours. The 37-voice European Chorale will travel to five European countries May 8 to 29 during the biennial European tour.
Students in the college's 10 two-year degree programs continue to receive quality education and training as they prepare for the workforce. The nursing program continues to be one of the strongest in the state with a 98 percent pass rate for more than 40 years.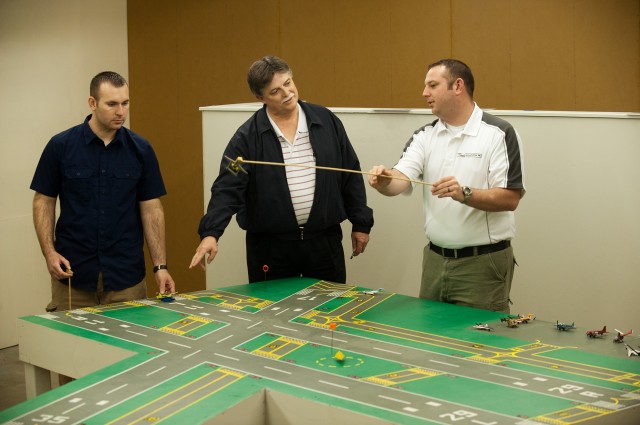 In May 2011, the college recognized its first graduates in Air Traffic Control. Hesston became part of the Federal Aviation Administration's Air Traffic Collegiate Training Initiative programs in April 2010. Hesston is the only college in Kansas, and one of only 36 nationwide, to receive FAA certification for Air Traffic Control. Aviation remains a strong program with 45 students, including 12 Air Traffic Control students enrolled at the beginning of the year.
The college focused on sustainability efforts and green initiatives on campus in 2011-12. The renewed interest in environmental care was spearheaded by the First Year Experience class and a campus-wide common read "No Impact Man" (Picador, 2010) by Colin Beavan. In September, the college recognized its first "No Impact Week," which provided events and opportunities for the campus community to experiment with sustainable living and care of the environment on campus and in their personal lives. The college also became a member of the Association for the Advancement of Sustainability in Higher Education to further efforts toward building a healthy and just world.
Hesston offers more than 50 programs for transfer, including five pre-professional programs, as well as 10 two-year degree programs, making the college a viable option for traditional and non-traditional students.
The college hosts various educational and cultural events for the public on campus and at Dyck Arboretum of the Plains throughout the year.
With 166 employees, the college is the fourth largest employer in the city of Hesston, and through student involvement maintains connections with other local organizations including Schowalter Villa, the Hesston College Preschool and U.S.D 460.
Governor's proclamation
TO THE PEOPLE OF KANSAS, GREETINGS:
WHEREAS, There are 18 private non-profit colleges in Kansas, enrolling 22,000 undergraduate and graduate students each year; and there are over 200,000 living alums—half of whom live and work in Kansas; and among these alums are some of the state's most important civic, business and cultural leaders; and
WHEREAS, Kansas private colleges award over $120 million in institutional grants and scholarships to students annually; and 20% of the state's bachelors degrees and 29% of the state's masters degrees are awarded to students attending private colleges; and
WHEREAS, Kansas private colleges are major employers in many smaller communities and enrich those communities with an array of cultural and community education events, contributing significantly to the quality of life; and
WHEREAS, Kansas private colleges routinely invest significant financial resources in the economies of their local communities and the state through annual budgets and major construction projects; and
WHEREAS, Kansas private colleges promote civic engagement and leadership development of student through extensive community service and internship/work study programs, and provide educational programming and campus culture that places a priority on the development of personal character and ethical practice;
NOW, THEREFORE, I, SAM BROWNBACK, GOVERNOR OF THE STATE OF KANSAS, do hereby proclaim April 16 – 22, 2012, as
KANSAS PRIVATE COLLEGE WEEK
in Kansas and urge all citizens to join in this observance by recognizing the important contributions of private colleges in the state.