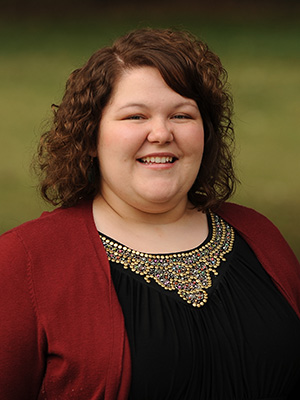 Admissions Counselor
Email
kaitlynm@hesston.edu
Office
Alliman Administration Center
Affiliated Departments or Programs
Education
A.A.A.S., Hesston College, 2010
Region
Alabama, Connecticut, Delaware, District of Columbia, Florida, Georgia, Kentucky, Louisiana, Maine, Maryland, Massachusetts, Mississippi, New Hampshire, New Jersey, New York, North Carolina, Ohio, Pennsylvania, Rhode Island, South Carolina, Tennessee, Vermont, Virginia, West Virginia and Haven (Kan.) High School
In Addition …
My background
I grew up on a small farm near Weatherford, Okla., and graduated from Weatherford High School in 2007. The day after my high school graduation, I flew to Guatemala City, Guatemala, to spend the summer in the CASAS program (Central American Study And Service.)
Why I chose Hesston?
I chose Hesston College for many reasons, one being that I could not decide on a major and I knew that Hesston would give me the opportunity to explore my options in the first two years. I started out as a graphic design/Spanish/social work major, and ended up graduating as a registered nurse! Visiting the campus my senior year also played a huge part in my decision...I immediately fell in love with the unique community that is made up of students from all over the world.
My favorite Hesston College memory
Ahhh...what a question! I was at Hesston College for three years (because I did the three-year nursing program) and each year comes with its own set of memories and relationships. I LOVED my dorming experience at HC and enjoyed the many late-night adventures that happened. I joined Knitting Club my sophomore year and have many fond memories of going over to Rita Peters' house (one of my nursing professors) on Thursday nights and drinking tea, listening to good music and learning how to knit scarves. The Knitting Club became one of my closest groups of friends. We even had a reunion in Hesston the year after we graduated!
Other fond memories include picnics in the arboretum, "camping" on the soccer field, planning the 2009 talent show with my fellow Bills and Normas, van rides on the way to nursing clinicals, BUNCO nights and Friday night suppers in the dining hall where my friends and I would plan the weekend's adventures.
After Hesston
I graduated from Hesston College in 2010 and moved back to Oklahoma to work as a registered nurse in the hospital in my hometown. I worked on the medical-surgical floor and in the emergency room for two years before moving to Goshen, Ind. I continued working as an RN in a clinic setting for a year, then moved to Hesston!
I chose nursing as a career because I am passionate about people and and I chose my job as an admissions counselor for the same reason. My enthusiasm and passion for Hesston College and the Hesston College student experience is undeniable, and the reason I am where I am!
How Hesston is the same as when I attended
When I see the current Hesston College students on campus, I am reminded of how the core values of Hesston College have not changed since I attended. I see students from different backgrounds and locations interacting, connecting and forming relationships. I see professors continuing to push and encourage their students to do their very best work. I see students serving the community, growing in their faith, stepping out of their comfort zones and becoming leaders on campus.
How Hesston is better than when I was a student
When I started as a graphic design major at Hesston, the Mac lab/ art room was in a basement with no windows. Now, I see our art students in the newly built Friesen Center for the Visual Arts! The new art building is open, airy and has whole wall of windows that invites inspiration, creativity and natural light into the classroom. The new ceramics lab and Mac lab are top-notch as well, and it is exciting to see students' talents being displayed in the gallery.
Other improvements include the new nursing simulation lab, wireless network, Erb Hall residence hall renovations and the addition of our cross country team and Air Traffic Control program.
More about me
I love large bodies of water, traveling, my family, sushi, Oklahoma and good music. I grew up on an asparagus farm in rural Oklahoma, where we have a donkey named Sam. I LOVE receiving and sending snail-mail (as my students will find out!) My full name is Kaitlyn, but I go by Kate or Katy, too! I have a weakness of buying beautiful notebooks and journals. I am the oldest sibling, and am always bragging on my younger brother and sister. I recently bought a cute, green, vintage bicycle, and am enjoying the bike-friendly terrain that Kansas provides.
Advice for prospective students about the admissions process and how to choose a college
VISIT CAMPUS. Seriously. Your high school probably grants you some college visit days anyways, why not spend them in Kansas!? :) We will pay for HALF of your visit to Hesston College, up to $200.00! Bring your friends, make a road trip or fly trip adventure out of it, visit every college on your top list. Choosing a college can become stressful and difficult, but visiting a campus can provide clarity and make your decision easier!
For my East Coast kids: have a sense of adventure and don't be afraid to be different! Leaving home for college is a time of growing and learning - you won't regret it.
Related Links