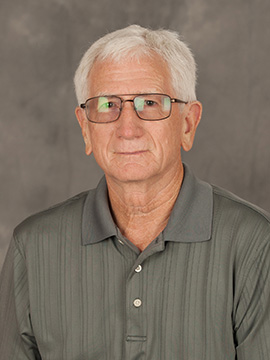 Director of International Admissions
Office
Alliman Administration Center
Affiliated Departments or Programs
Education
A.A., Hesston College, 1966
B.S., Emporia (Kan.) State University, 1970
M.Ed., Wichita (Kan.) State University, 1984
In Addition …
I have been fortunate to have employment at Hesston College for more than 35 years. For most of those years, I was teaching in the English department, in addition to handling the responsibilities of the director of International Admissions.
Over the years, I have been fortunate to become acquainted with hundreds of international students from all over the world. My life has been enriched by the friendships and acquaintances I have made with our Hesston College international students, and I am grateful for having a growing network of international friendships.
I enjoy staying connected through Facebook with many of our former international students, and I value learning more every day about their lives, their jobs, their families and their new interests.
In addition to enjoying my work at Hesston College, I enjoy sports, reading, movies, keeping up with current global events, traveling, and keeping in touch with my family. My personal faith motivates and guides me. My job at Hesston College has given me the opportunity of witnessing to what is at the core of my faith, that all people are reconciled together through God's grace.
Related Links