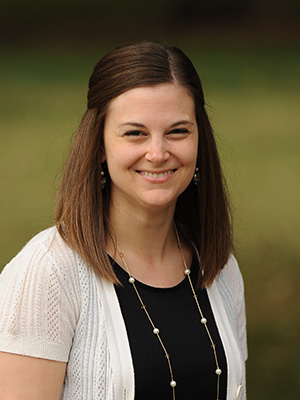 Admissions Counselor
Email
bethanym@hesston.edu
Office
Alliman Administration Center
Affiliated Departments or Programs
Education
A.A., Hesston College
B.A., Eastern Mennonite University, Harrisonburg, Va.
In Addition …
My background
I grew up in Freeman, South Dakota and went to Freeman Academy, a teeny tiny Mennonite high school.
Why I chose Hesston
Both of my parents attended Hesston, so I had grown up hearing about it. It wasn't until I visited campus my junior year that really sealed the deal for me. I felt at home, welcome and safe.
My favorite Hesston College memory
Choir tours with Bel Canto Singers rank high on that list. The practices, the host families and days (sometimes weeks) on the road produced a close-knit group that became my closest "family" on campus. Another favorite memory was the dinner theater we performed my sophomore year. It was a small cast and we were improvising lines through the final performance. But of course, I also look back fondly at the times it seemed like I wasn't even doing much - just hanging out in my dorm room with my roomie!
After Hesston
I did a year of service through Mennonite Mission Network and spent a year in northern Sweden. It was a challenging and beautiful year, and it was totally worth it. After that, I transferred to Eastern Mennonite University and finished my degree in liberal arts.
How Hesston is the same as when I attended
As a new staff member, I am astounded at all the faculty and staff who not only remember my face, but remember my name. Even faculty that I rarely came into contact with as a student knew my name! That struck me as something that hasn't changed. People care about you, remember you and welcome you. I felt that as a student, and I especially feel that now as an employee.
How Hesston is better
Hesston has done a great job of updating facilities. Erb Hall's central and west wings were updated. We used to call it "Retro Erb" because it was a little out of date. Now there's new carpet, new paint and new windows. The Friesen Center for the Visual Arts has been built recently and it's a beautiful architectural addition to campus.
Advice
If you're undecided about what you want to do with the rest of your life: THAT'S OK! The majority of students (myself included!) change majors at some point in their college years. Who knows- you might discover a passion you would have never expected.
Related Links