The Be Greater capital campaign seeks to carry out Hesston College's mission now and into the future by addressing core needs within our largest program areas. The campaign will enhance learning spaces for growing nursing programs where limited and outdated facilities restrict some of our capabilities and inhibit the full student experience.
Hesston College Nursing
Hesston College has long been known for our high quality nursing program, drawing high interest from both residential and commuting students every year. Hesston has offered an associate degree in nursing (ADN) since 1966 – a program that is full every year. To date, more than 1,500 nurses have graduated from Hesston's ADN program, embodying Christian service through their commitment to quality, holistic care. The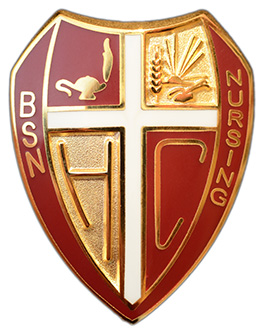 excellent team under Director of Nursing Bonnie Sowers' leadership has proven its quality, too, earning a #11 ranking among U.S. vocational, career and community colleges in 2016 (NursingSchoolsAlmanac.com). The criteria used to determine the rankings included the institution's academic prestige and perceived value, the breadth and depth of nursing programs offered and student success, particularly on the NCLEX-RN national licensure exam.
Starting in the spring of 2015, the college began adding program components that will continue to grow the program. In spring 2015, the college was approved by the Higher Learning Commission and the Kansas State Board of Nursing to launch a bachelor of science in nursing degree (BSN) with the start of the fall 2015 semester. And in January 2017, the college launched an RN to BSN degree completion component as well. The first cohort is full with 27 students.
Hesston's program growth was spurred on by industry demands and expectations. There is a current demand for well-trained nurses, both regionally and nationally, and the U.S. Department of Labor expects the nursing shortage to continue to rise. The shortage, which is predicted to reach a peak of 800,000 by 2020, is primarily due to increasing longevity rates and the need for more care as the population ages. Likewise, a 2010 report from the Institute of Medicine set a national goal that 80 percent of the nursing workforce would have a BSN by 2020.
The existing facility does not meet the the needs of the nursing program with a capacity of 112 student clinical spots each year – a maximum of 56 nursing student spots per class for each of two years (junior and senior). With program growth in pre-nursing, the college could have five to six nursing classes operating at once (four BSN classes and two RN to BSN classes). With the addition of the BSN program, the number of nursing students has grown to 165 in fall 2016 – 41% of total enrollment.
Current challenges for the nursing program include:
Dedicated in 1952, Charles Hall is the second oldest standing building on campus. The Lemons Center addition was constructed in 1996. Neither building has received updates in 20 years.
Limited space for simulation labs and other practice facilities
Inadequate restrooms
Commuting students have limited space during their down time when they are on campus all day.
With program growth, some faculty members share offices with two, or in some cases three, to an office in order to maintain the community that is embodied in our nursing program.
Nursing program expansion
As we expand this distinctive niche for Hesston and seek to meet the needs of our commuting students and accommodate a growing number of residential students, the capital campaign will raise funding to renovate the existing nursing program space in Lemons Center/Charles Hall and also build on an addition to the existing facility.
The nursing portion of the Be Greater Campaign will include the addition of 9,740 square feet to the current nursing facilities, containing:
Simulation lab
Student practice rooms
Fundamentals lab
Storage space
Faculty offices
Administrative suite for receptionist and director
Student lounge
Study spaces
Some select areas within Charles Hall will also receive some renovations and upgrades which will benefit the natural sciences.
Cost breakdown
| | |
| --- | --- |
| Building expansion | $2,612,389 |
| Charles Hall renovation | $100,600 |
| Furniture and equipment | $197,011 |
| Fundraising | $200,000 |
| Total Nursing expansion/Charles Hall renovation | $3,110,000 |