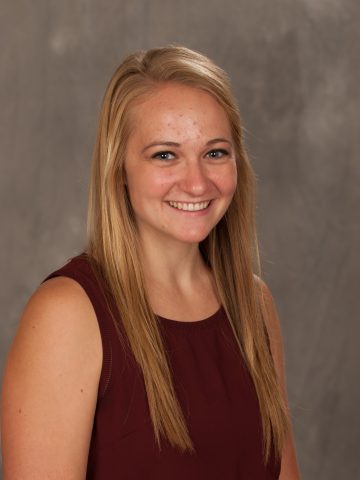 Lorren Oesch, a 2016 Hesston College graduate, has been announced as Hesston College's new women's resident director. Oesch will start her new role August 1.
"We are excited to have Lorren on our team and look forward to seeing the impact she will have on our students and campus," said Juli Winter, dean of students.
As part of Student Development, Oesch's role as resident director is part of a team of three other resident directors who oversee student life and housing. Resident directors supervise a student staff of resident assistants, assist in maintaining campus lifestyle standards and serve as a role model and mentor for students.
During her time as a Hesston College student, Oesch was a member of Bel Canto Singers and the women's tennis team. She also served as a resident assistant as a sophomore, providing leadership to her peers in the dorms, and worked for Admissions as a Student Ambassador. Oesch will graduate from Eastern Mennonite University at the end of April with a degree in peacebuilding.