Disaster Management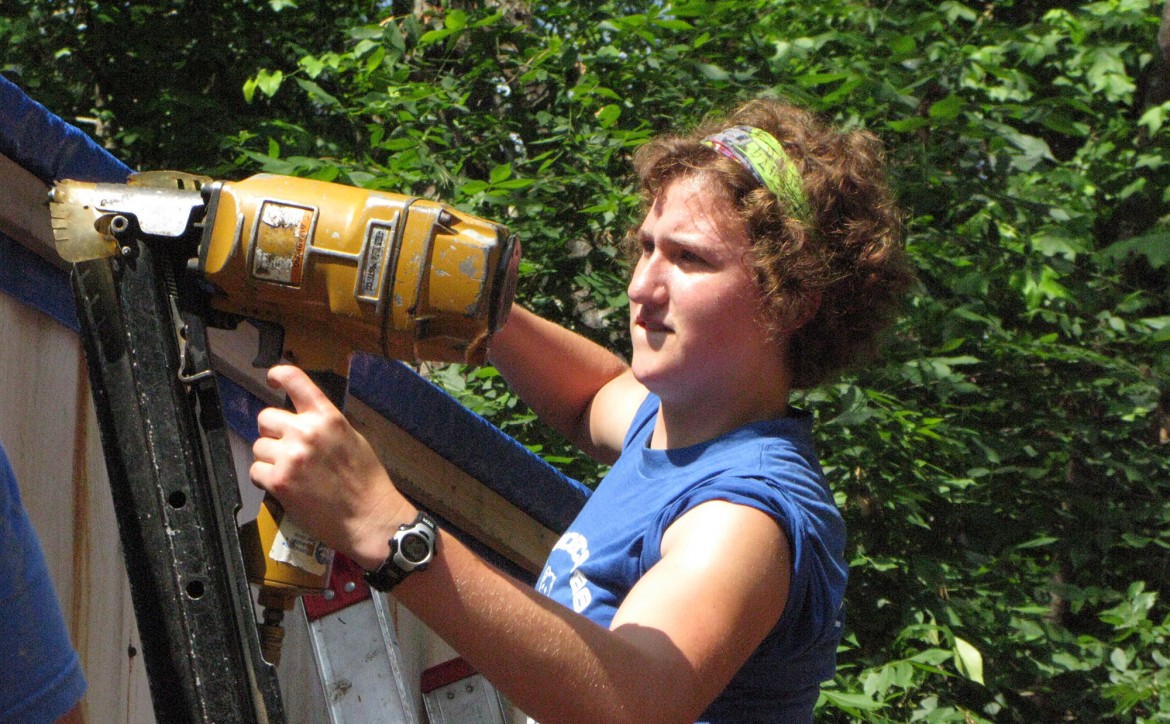 Real adventure with a caring Christian purpose
Are you looking for a career that challenges you on multiple levels? Perhaps one that takes you to exciting places. Maybe you are looking for a career that gives you the opportunity to help people in desperate need. Disaster Management is an exciting new and growing field that will take you places you've never been and provide job satisfaction and fulfillment in service unparalleled in private industry.
Tornadoes, Hurricanes, Earthquakes, Floods...We continue to see a rise in disasters and the victimization and economic losses that are the unfortunate outcome. MDS, through its affiliate Mennonite churches, is vitally involved in providing for the needs of disaster survivors in response to disasters and the terrible consequences which result. Increasingly, faith-based agencies are recognizing the need for trained leadership in managing disaster response.
This degree will prepare graduates for a career in the nonprofit or public sector in agencies such as FEMA, Red Cross, Salvation Army and other faith based disaster response agencies. It will also increase the MDS pool of available volunteers in times of need.
A unique program with a strong foundation
The Disaster Management Program at Hesston College is built on a solid foundation of spiritual, academic and experiential learning. Courses in history, social science, biblical literature, Anabaptist history and thought, environmental science, Microeconomics and more are teamed with Introduction to Disaster Response, Conflict Resolution, Management and other courses blended with the more than 50 years of experience brought to the classroom by a partnership with Mennonite Disaster Service (MDS).
Mennonite Disaster Service and Hesston College
Mennonite Disaster Service shares a common heritage with Hesston, Kan. In 1950, two adult Sunday school classes in Hesston sought to form a service group to perform meaningful service for disaster survivors. Providing free labor, responding to disaster survivors' needs by cleaning up, rebuilding homes and restoring hope is what MDS is all about.
MDS, a binational organization, continues to serve survivors of disasters and has responded to tornadoes and more across Canada and the United States. MDS was there at Peterborough, Ontario, following extensive flooding, at New Orleans after Hurricane Katrina, New York and New Jersey after Hurricane Sandy and at Julian, California, after the Cedar Fire firestorm in 2003. More recently, MDS has been on site rebuilding in the wake of flooding in Colorado and tornadoes in Oklahoma as a strong testimony to a little group, begun at Hesston, now with more than 6,000 active volunteers yearly.
A sample of our objectives
The Introduction To Disaster Response course provides a sample of our objectives in this program. Students enrolled in this first-semester course will be challenged with the following objectives:
Develop understanding about the nature of disaster;
Recognize the importance of history in disaster response;
Examine management of organizations;
Recognize the cycles of recovery, and the physical aspects of recovery;
Develop understanding of the politics of recovery;
Examine funding sources for recovery;
Explore careers in disaster management
Example of a Disaster Management Program of Study that meets the associate of arts degree requirements
Disaster Management Plan of Study
The program prepares the student for the option of transferring into most undergraduate four-year programs. For specific requirements, check the catalog of the college or university to which you plan to transfer. Program advisors will also work with students who desire an associate of general studies (A.G.S.) two-year degree.
Classroom and field experience
One final word about this unique experience. Not only does the Disaster Management program at Hesston College offer excellent classroom training for disaster response management, it also incorporates dynamic field experience. Service opportunities are available throughout the school year.
Usually, at any given time, there are several open Mennonite Disaster Service projects. In the summer you will get field training on active project sites, with experienced project directors who model servant leadership.
Recent projects have included such work as repairing and rebuilding homes in Minot, N.D., where floods damaged or destroyed homes in 2011.
Scholarships
Up to three thousand dollars per year will be made available for eligible students enrolled in the Disaster Management Program. As part of the coursework, students are required to serve a minimum term of service of eight weeks with MDS for after the first year in the program and eight weeks after the second year with MDS or another service organization.
Affiliated Departments
Meet the Faculty