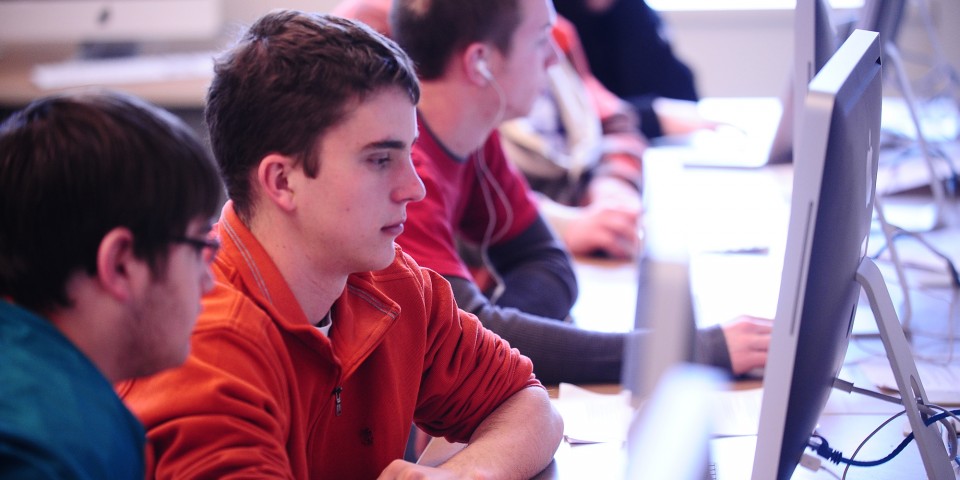 Majors
About the Department
The communication department upholds the values of Hesston College by asking students what it means to communicate as people of faith, personally and professionally. For those pursuing general communication study or those who plan to work in mass media, professors regularly emphasize subject matter related to multiculturalism, social justice, and peace & service.
Mission Statement
The Hesston College Communications Department prepares students to view themselves and others as unique individuals and encourages them to apply the processes of competent communication, critical thinking, and social responsibility in ways that celebrate this uniqueness, build and maintain personal and group relationships, and develop and support a variety of communities.
Learning Environment
Communication students work in a variety of settings, including the traditional classroom, where discussion and in-class activities are emphasized as a key component of learning. Students at Hesston are offered immediate opportunities to practice and develop practical skills needed for future careers in the field.
For students interested in journalism, the Hesston College Horizon newspaper provides a chance to develop and strengthen writing, editing, layout and design, and photography skills. For students interested in multimedia communication, hands-on, practical projects for public viewing (documentary making, audio slideshows, digital design projects) enhance learning and engage the entire campus.
Internships at area TV and radio stations, campus jobs with media services and cooperatives help students explore vocational possibilities early on in their academic journey. The Friesen Center Mac Lab has 14, state-of-the-art computers with a variety of software for graphic design and multimedia creation.
Student Publications
Faculty
Courses