Sydni Carter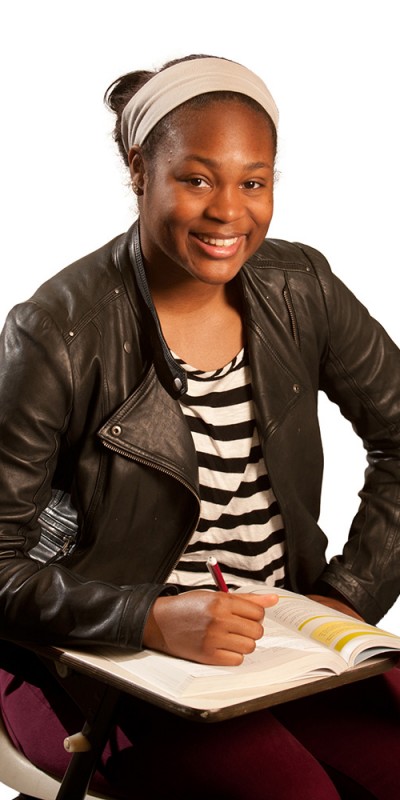 Hometown
Muskogee, Okla.
Class Year
2015
Major
Clubs & Activities
Soccer, Basketball, Resident Assistant
How did you choose Hesston College?
I chose Hesston because I really enjoyed the people. As soon as I stepped on campus they made me feel so welcomed and comfortable.
Why are you glad you started at Hesston College?
I'm glad I came to Hesston College because I've met so many amazing people had so many great experiences
What is your major and what factors helped you choose it?
I am a four-year transfer nursing student. The wonderful support from instructors helped me make my decision.
How has Hesston College helped prepare you for your future academic and career pursuits?
By starting here, I was able to get a feel for what to expect from a nursing program without really being in one.
What is the best part of your Hesston Experience?
The best part of my Hesston Experience is playing sports and being with my team. Being part of a team helped me meet a lot of new people and become really close with them in a short period of time.
What adjustments did you have to make transitioning to college life?
I think the biggest transition for me was the sleep aspect of college. You tend to not get a lot of sleep on some days because you want to hang out with friends while also balancing homework and games.
What is it like attending college with students from all across the country and world and from a variety of different backgrounds?
Attending Hesston College with students from different countries is great. I got to experience a little bit of their culture without really going there. One experience that was really cool for me was eating sushi that one of my Japanaese teammates made at my coach's house.