Sam Rimann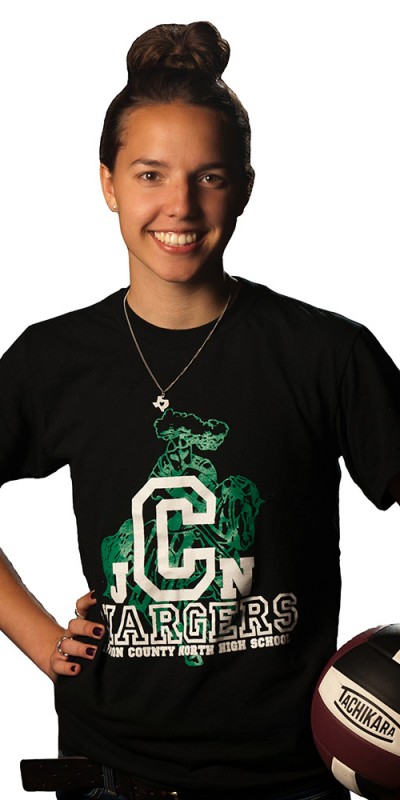 Hometown
Liberty Hill, Texas
Class Year
2015
Major
Clubs & Activities
Volleyball
How did you choose Hesston College?
I chose Hesston because of the volleyball program.
Why are you glad you started at Hesston College?
Knowing that Hesston is a two-year college has helped me keep my options open. It's not a full four-year commitment. All the faculty help you process and decide what you want for whatever comes after Hesston, and then they help get you ready for whatever it is.
What is your major and what factors helped you choose it?
My major is exercise science, and I am beyond excited that new classes have been formed for this major.
What opportunities have you had at Hesston College to practice skills you will use as you further study your major and get in to a professional career?
I have had the opportunity to be a part of a community that cares what happens in my future and that has continued to push me to be the best I can be.
What is the best part of your Hesston Experience?
The best part of my Hesston experience has been the instructors. I love that I can connect with them on a personal and academic level.
What adjustments did you have to make transitioning to college life?
I had to adjust to new study habits and an increased workload.
How have your instructors influenced you?
My instructors have influenced me to work as hard as I can and to earn the grade I want. I have learned that nothing comes easy, but hard work pays off.
What advice would you give to a high school student considering Hesston College?
Be open to new experiences and don't only rely on perceived knowledge.
How have you experienced community at Hesston College?
After being at Hesston I have a better sense of what community really is and have experienced the true kindness of strangers.