Matthew Lind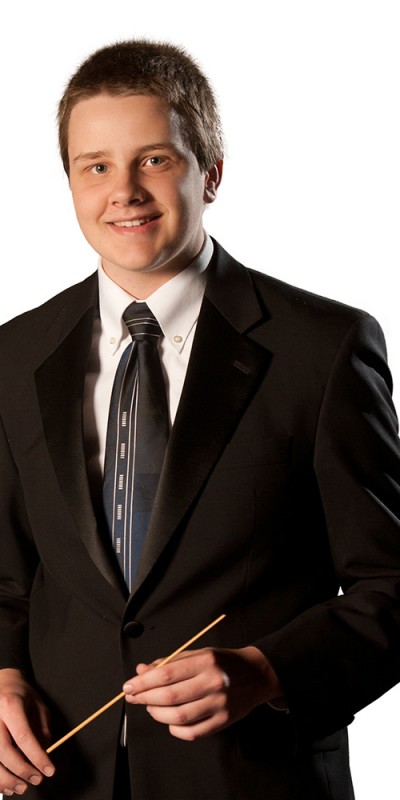 Hometown
Harrisonburg, Va.
Class Year
2015
Major
Clubs & Activities
Bel Canto Singers, International Chorale
How did you choose Hesston College?
The main factor in choosing Hesston College was the community. On my visit, everyone was incredibly welcoming and receptive.
Why are you glad you started at Hesston College?
By far the most beneficial part of Hesston has been transitioning to the college atmosphere. I wouldn't say it's more or less difficult, but I've been prompted to push myself rather than just do what's expected of me, and I feel like I've taken advantage of that push.
What is your major and what factors helped you choose it?
I'm a double major in music and math. In a perfect world, I'd be a pure music major. However, thinking realistically, I'll also have lots of experience with math, which I also really enjoy, to fall back on.
What opportunities have you had at Hesston College to practice skills you will use as you further study your major and get in to a professional career?
It's been really helpful while at Hesston to be able to immerse myself in music. I'm taking lessons in voice, saxophone, piano and composition, and am able to keep up with and enjoy each one.
What is the best part of your Hesston Experience?
The best part of being at Hesston has been interacting with unique students and faculty alike.
How have you been challenged spiritually or experienced spiritual growth at Hesston College?
The largest spiritual development I've had at Hesston is the opportunity to be a ministry assistant. At the beginning of my Hesston Experience, I wouldn't have pegged myself as a spiritual leader, but being recognized and asked to apply for the position was both an honor and a moment of difficult discernment.
How have your instructors influenced you?
The majority of the instructors I've had or interacted with have really encouraged me to think for myself, even if my opinions or beliefs conflict with theirs.
What has been your experience with traveling a long distance from home for college?
I find traveling far from home hardly affects me. In my opinion, there's very little difference whether you're 20 or two hours away from home.
How have your college experiences and classes transformed your worldview?
Through my classes, especially those in the Bible program, I've developed a much more objective and informed view of the world around me and my spirituality.
Describe the faculty at Hesston College.
I've attended multiple events led and organized by the faculty, as well as had discussions outside of class about this or that. The faculty clearly care about more than just grades and classes – they put an effort into influencing students.