Makayla Ladwig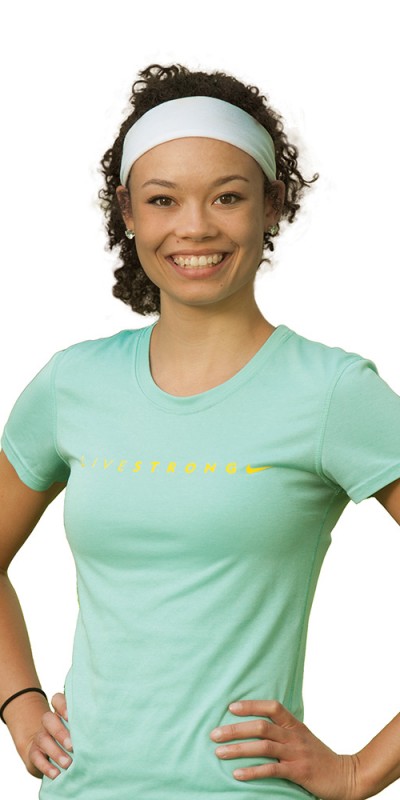 Hometown
Wichita, Kan.
Class Year
2015
Major
Clubs & Activities
Basketball, Gospel Choir, Resident Assistant
How did you choose Hesston College?
I chose Hesston because I heard from various people that their nursing program was one of the very best. I was also being recruited to play basketball, so it was such a blessing that I could be in an excellent nursing program while also participating in the sport that I love!
Why are you glad you started at Hesston College?
I have had educational and social experiences here that I know I could not have had at any other place. I suppose that to truly answer this question, I would have to say that I'm glad I started here because it is exactly where God wanted me to be--starting anywhere else would have been outside of God's perfect plan for my life
What opportunities have you had at Hesston College to practice skills you will use as you further study your major and get in to a professional career?
As a nursing student, I have been blessed with expert nursing professors who are not only extremely competent in their knowledge of nursing skills, but who have taken a personal interest in my life outside of nursing! Because of their example, I am being trained to be a nurse who provides holistic care – excellent physical care, but also emotional and spiritual care. That is a rare gift, and I am very thankful for it.
What is the best part of your Hesston Experience?
My favorite part of Hesston College is being included in the diversity of the campus. There is nothing in the world that gives me more joy than to be in a community of people from all over the world, all with different stories, perspectives, religions and cultures. The diversity of the students and faculty at Hesston College has enriched my life and taught me so much about what the kingdom of God truly is.
What activities and leadership roles have you been involved with at Hesston College?
Along with being a nursing student, I have had the privilege of being on the basketball team, a resident assistant, on the Inclusion and Diversity Council, a tutor, a few campus jobs, Gospel Choir and many other activities here and there.
How is college different than what you expected?
When I heard that Hesston was a Mennonite College, my biggest fear was that there would be a lack of diversity. My first day on campus, I was relieved to find that Hesston College is a diverse place that is rare and beautiful. The diversity of the students and faculty has enriched my life.
How has Hesston College helped prepare you for your future academic and career pursuits?
Each of my roles at Hesston College has presented its joys and challenges. As a Christian, I have been amazed at how I have seen Christ present in each separate role, somehow bringing them all together. One of the many lessons God has taught me throughout my time here is how to see people through His eyes--to see their beauty and potential and to find ways to cultivate that potential. In the times when I have been able to do this, I have been amazed by the things that God has done in my life and in the lives of the people around me!
How have you experienced community at Hesston College?
Each activity and role I have taken on presents community in its own way. I love that there are so many different communities to be a part of, yet there is also one all-encompassing community as well. So rare!
How have you been supported and nurtured by faculty and staff?
There are too many examples of this for me to even get started on, but here's one specific example: I was able to meet Vonnie Sieber, one of the college's vice presidents, through being on the Inclusion and Diversity Council together. Later in the year, we were both a part of the community Gospel Choir. She has encouraged me and been an example to me of what it means to be a strong, disciplined woman of God. She has been a mentor, but also a friend. Never in my wildest dreams would I have imagined that I could be friends with one of the VP's of my college! Once again, it's one of those rare things that happens at Hesston College.
What is it like attending college with students from all across the country and world and from a variety of different backgrounds?
It is a beautiful, life-enriching gift that has changed my life for the better. Some of my very best friends in the world are from places like Japan, Mississippi and Bolivia!
What are your plans for after Hesston College?
I have no idea about how all of the timing will work, but I have always felt called to serve as a nurse in a place of poverty. That may be in inner-city Wichita or in a third world country. I don't know all of the details, but I am so excited to use the skills and the life lessons I have learned here at Hesston.