Kush Lengacher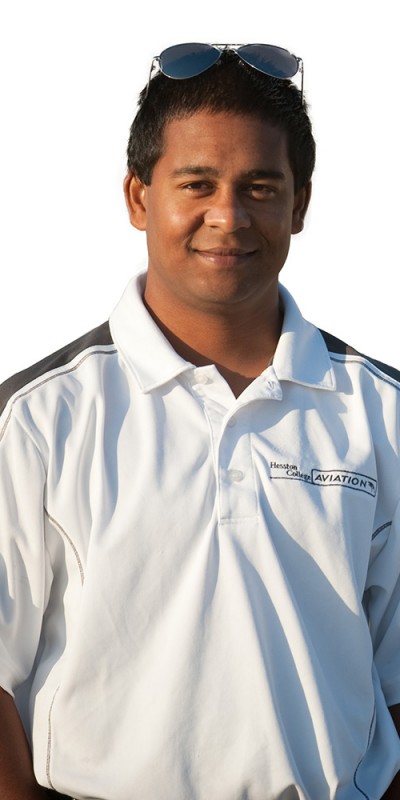 Hometown
New Providence, Pa.
Class Year
2012
Major
Aviation - Professional Pilot
Clubs & Activities
Resident assistant

How did you choose Hesston?
I grew up in a Mennonite home and my parents encouraged me to attend a Mennonite college. I knew I wanted to fly, and since Hesston is the only Mennonite college with an aviation program, it was a natural fit. Hesston is a comfortable fit for me in terms of size, as the college is about the same size as my high school, Lancaster (Pa.) Mennonite High School.
How did you become interested in aviation?
I have always had an interest in flying. I grew up going to airshows and was amazed that pilots could operate something so complex. Anytime I would travel by airplane I would wonder at the process of flying the aircraft and how everything worked.
What are some highlights of your Hesston Experience?
I enjoy the big weekends on campus like Homecoming and Thanksgiving where I can meet alumni. People often see me wearing my Aviation Department shirt and will strike up a conversation. Last year I met an alumnus who is a nurse and a pilot. He flies four days a week and works as a nurse the other three. I like hearing those kinds of stories. I also enjoy talking to parents of current students and hearing about their experiences at Hesston and how the campus has changed since they were students.
Who at Hesston has been most influential for you?
Dan Miller (Director of Aviation), Sheldon Goerzen and Bob Harder (flight instructors) are all great encouragement for me. When times seem overwhelming, they are happy to give me advice. I also appreciate my relationships and the conversations I have with Darlene Corona, who I worked with in maintenance over the summer, Gary Oyer, who I lived with during the summer, and Michele Hershberger, who has been my mod mom both years.
What are your future career goals?
After graduating this spring, I hope to move back to the Lancaster, Pa., area and find a job flying cargo or as a flight instructor. I will continue to build up my hours until I can get an airline job. My ultimate dream is to fly the direct flight from Chicago to Delhi, India, where I was born.
What does the Hesston Experience mean to you?
The Hesston Experience is meeting people from different states, countries and backgrounds and taking the time to get to know students, faculty and staff. It is being encouraged to talk with instructors outside of class. I like that I can sit with my instructors during lunch and that they also sponsor events outside of the classroom.