Joshua Landis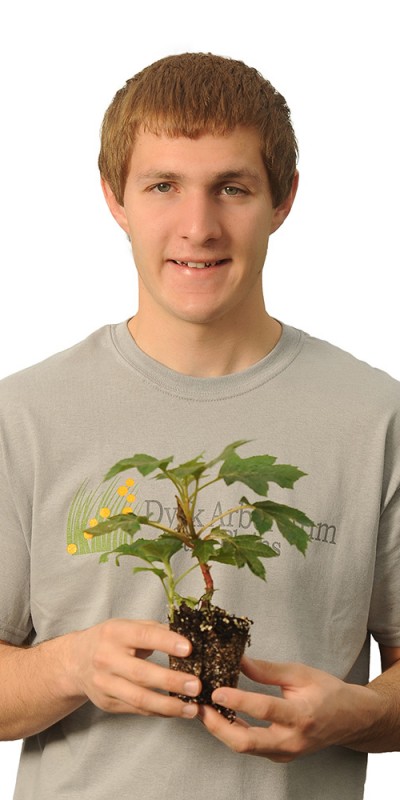 Hometown
Sterling, Ill.
Class Year
2014
Clubs & Activities
Cross Country, Hesston College Chorale
How did you choose Hesston College?
My mom, dad and older brother all graduated from Hesston. Growing up I had always heard Hesston stories and wanted to experience it for myself.
Why are you glad you started at Hesston College?
I'm glad that I started at Hesston because of all the classes outside my major that I took. I believe that at a bigger school I wouldn't have had the opportunities to take classes like Biblical Literature, Faith and Discipleship, Peacemaking and Justice and Anabaptist History and Thought. These classes were some of my favorites. I also enjoyed my experience on the cross country team. The team's fall break trips to Colorado was a highlight of both my years at Hesston.
What is your major and what factors helped you choose it?
My major is agriculture science. I grew up on a certified organic dairy farm and plan to take it over from my parents one day. While Hesston does not offer any specific agriculture classes, I was able to get the prerequisites I needed to transfer to another college and finish my degree.
What is the best part of your Hesston Experience?
It is difficult to pick just one best part – Erb Moon, the cross country team, camp fires and the spring break chorale trip to Arizona and New Mexico are all in the running for my favorite experiences. One thing that sticks out is a house church that was formed at a faculty member's house my freshman year. The house church was based around silence and discussion. I was one of the few freshmen that attended so I sat back and soaked in the wisdom from the sophomores. The group was always a highlight to my week.
How have you been challenged spiritually or experienced spiritual growth at Hesston College
My faith grew exponentially at Hesston. I went to a public high school, so it was a nice change to have faith talked about in almost every class. Taking classes related to the church and the Bible provided opportunities for growth. I attended Campus Worship and other Bible studies, which helped shaped my faith. It was refreshing to find a place where people talked about God often.
What adjustments did you have to make transitioning to college life?
I had to start studying for classes. There is a lot more homework in college than in high school. Academically, these were the biggest transitions. It was also a big move going from living on a farm to the dorms. I was not use to having the opportunity to hang out with friends on week days.
How have your instructors influenced you?
While all of my instructors have influenced me, my Bible instructors have influenced me the most. They have taught me so much about God. I have a much clearer theology now.
How has Hesston College helped prepare you for your future academic and career pursuits?
I have a lot of confidence going forward in the academic realm. If I can make it through a Hugo Boschmann class I should be able to make it through any class.
What has been your experience with traveling a long distance from home for college?
My home is about 600 miles from Hesston so I only went home on breaks. A lot of the other students are far from home as well, so it wasn't a big deal being far from home because I had friends that were in the same boat. There are always people to hang out with on the weekends.
How have your college experiences and classes transformed your worldview?
I was not expecting my worldview to be changed during college, mostly because I had never thought about what a worldview was before coming to Hesston. Classes like Bib Lit, General Psychology, Peace and Justice and Anabaptist History and Thought have all had a part in shaping how I see the world. My roots as a Mennonite have also been strengthened through my two years at Hesston. With that comes the idea of being a global citizen and that everyone is included in God's kingdom.
What are your plans for after Hesston College?
I will attend Cornell University (Ithaca, N.Y.) to study animal science with emphases in dairy management.