Jordan Tanner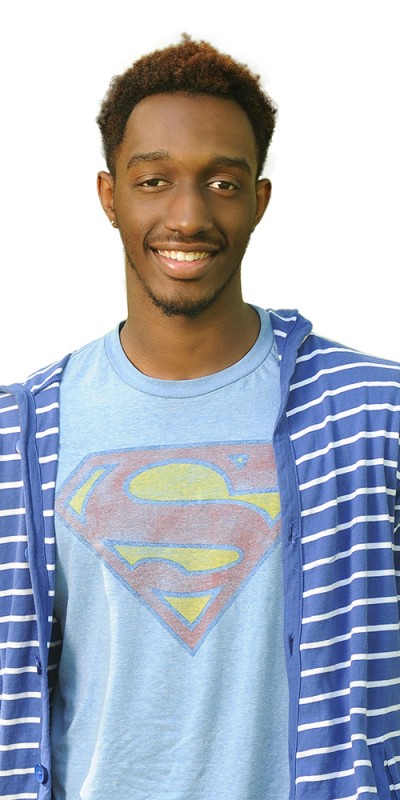 Hometown
Houston, Texas
Class Year
2015
Major
Clubs & Activities
Basketball
How did you choose Hesston College?
I chose Hesston because of the location and the academic standards. I'd never lived anywhere outside of Texas, and with this being one of the top academic two-year colleges in America, I knew I'd get a respectable education. Oh, and I get to play basketball for Coach Galyon.
Why are you glad you started at Hesston College?
I've learned so much here, things that I would not have learned had I not attended Hesston. I now know how to interact with people from many different cultures and backgrounds, and I'm still improving these skills each day.
What is your major and what factors helped you choose it?
My major is business, and the big deciding factor with choosing this major is the economy. Many people blame the economy for a lot of things that happen. I want to be fair by learning about America's economy, how it is structured and the downfalls to how we run things so I can make informed decisions and judgments.
What is the best part of your Hesston Experience?
The best part of my Hesston Experience has been getting to know people in such a close knit community. Of course you make friends in a large college setting, but the relationships you build here seem to be much closer and personal with students and professors alike.
What adjustments did you have to make transitioning to college life?
Homework. I rarely studied in high school and I knew that would have to change when coming to college. I had to set aside specific times where I would study and complete work so that I didn't fall behind.
How has Hesston College helped prepare you for your future academic and career pursuits?
I now have an understanding of how business works and the type of connections and concepts you must understand in order to be successful in the field. I have also been forced to study in order to keep up with my classmates, which will help me in future academic settings.
How have your college experiences and classes transformed your worldview?
I now see the world as many different races, creeds and cultures. I had a very narrow view of the world before I came, and I now see that there is much more to the world than where we come from.
How have you experienced community at Hesston College?
A big way is through the basketball team. I didn't know any of my teammates before attending Hesston, but now after a year with them, they are all brothers to me. We're often seen around campus together because we mesh so well on and off the court.
How have you been supported and nurtured by faculty and staff?
Instructors on this campus care about a students' education and success. You know faculty care about you because you can see it through the coursework, meetings and conversations you have with them. It makes me want to work that much harder to make them proud.
What is like attending college with students from all across the country and world and from a variety of different backgrounds?
It is a great learning experience. I've been a part of many conversations related to the diversified cultures on this campus and I can honestly say that I learn something new with every conversation that I have.