Alex Leff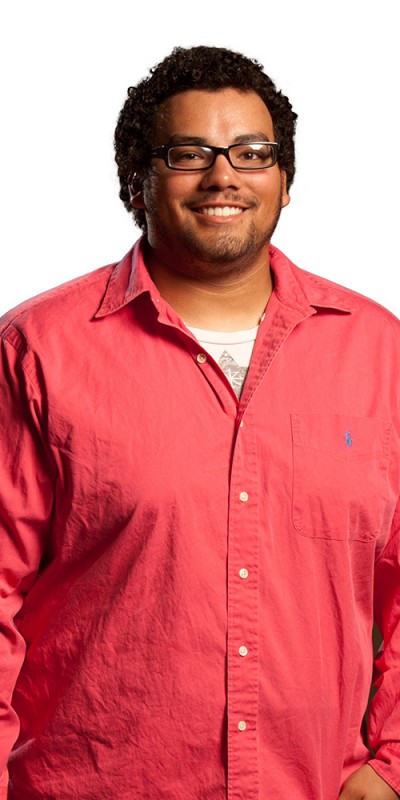 Hometown
Andover, Kan.
Class Year
2015
Clubs & Activities
Baseball, Resident Assistant
How did you choose Hesston College?
I chose Hesston College because when I visited I instantly felt connected even though it was summer and students were gone. The people I met were all different in a great way. They treated me like I was part of their family. When I stepped on the campus I fell in love with the beauty and sense of community that it offered.
Why are you glad you started at Hesston College?
I am glad to start here because I have gotten to know some really great people – both students and faculty. Hesston has helped me expand my knowledge while building lasting relationships. Plus, Hesston College is the happiest place. You're surrounded by people – students, faculty, staff – who love you and care for you. It's a warm, supportive community it is.
What is your major and what factors helped you choose it?
My major is communications. I chose this because in high school I joined my newspaper thinking it would be an easy A. I quickly learned some things and found out that I was actually good at journalism.
What opportunities have you had at Hesston College to practice skills you will use as you further study your major and get in to a professional career?
During the spring semester of my freshman year, I had an internship with the college's Marketing and Communication office. I was able to work alongside professionals and learn how the college operates.
What is the best part of your Hesston Experience?
The best part of my Hesston Experience is getting to know people. I have really met some great people on and off campus. The relationships I have built are some of the best I have ever experienced.
How is college different than what you expected?
The difference between Hesston and some of the other colleges I visited is the sense of community. At Hesston you get a great sense of a wholesome Christian community. Everybody treats you as if you were family. It's easy to come out of your shell and interact with new people.
What piece of advice would you give to a high school student considering Hesston College?
Come visit campus because it will be an experience that you won't have anywhere else.
How have you been supported and nurtured by faculty and staff?
The faculty and staff actually care about you, not only in the classroom but outside it as well. I have become close with some instructors, and they come out to support me at baseball games.
What is it like attending college with students from all across the country and world and from a variety of different backgrounds?
The amount of diversity that you run into here is amazing. You get to meet and build relationships with people both foreign and domestic, while at the same time learning new things about religions and different places.
Describe the faculty at Hesston College.
The Hesston faculty are invested in what they teach, and they take care of students because they want each student to succeed.