Women's Basketball Roster 2017-2018
Photo: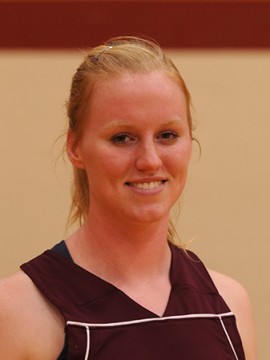 Hometown:
Whitewater, Kan.
Other:
Parents:
Russell and Deanne Ballard
Hometown:
Whitewater, Kan.
High School:
Berean Academy, Coach Kristin Wiebe
How did you choose HC:
Because of the great nursing program and good, decent people. Also, I truly believe this is the place God has led me to.
How will HC help you prepare for your future?
By giving me hard classes with a lot of information so that I can learn all I need about my field of study.
How did you become interested in playing basketball?
Knowing that I would be playing with good, hard working girls and coaches. I have always played and loved basketball. It has always been a dream of mine to play college ball.