Women's Basketball Roster 2017-2018
Photo: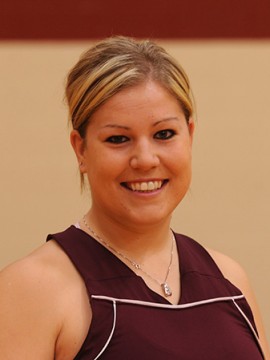 Hometown:
Henderson, Neb.
Other:
Parents:
Chuck and Karla Block
Hometown:
Henderson, Neb.
High School:
Heartland Community Schools, Coach Erik Wetjen
How did you choose HC:
Joel Kauffman convinced me right before I was ready to sign for another team.
How will HC help you prepare for your future?
I will be able to take what I have learned in my classes and apply it as I continue on getting my degree.
How did you become interested in playing basketball?
I had a teacher/coach in junior high tell me that with my height I needed to play. He worked with me the entire summer before my freshman year of high school, and I loved it from then on. Basketball is my passion and that alone is my motivation to continue playing.