Women's Basketball Roster 2017-2018
Photo: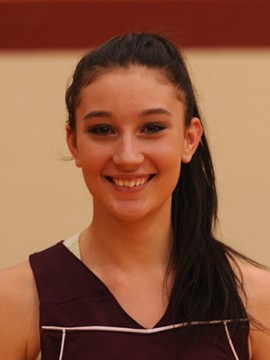 Other:
Parents
: Richard and Stephanie Johnson
Hometown
: Lebanon, Ore.
High School
: Lebanon High School, Coaches Marty Benedict and Joe Williamson
How did you choose HC:
I wanted to get out and live in a new state. The college was nice and really inviting.
How will HC help you prepare for your future?
I am able to work and obseve different schools to find my teaching methods in my first two years at HC.
How did you become interested in playing basketball?
My dad turned down a scholarship and regretted it. I have wanted to play at a college level since the fifth grade. Both my coaches and dad pushed me to become who I am today.