Women's Basketball Roster 2017-2018
Photo: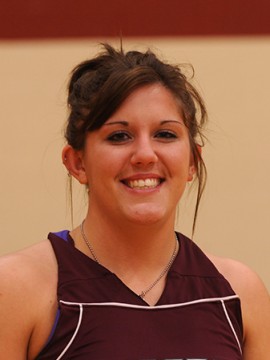 Other:
Parents
: Bill and Cheryl Jones
Hometown
: Arvada, Colo.
High School
: Jefferson Academy High School, Coach Kevin Porter
How did you choose HC
: I visited last Thanksgiving and really enjoyed my visit and the campus.
How will HC help you prepare for your future?
Hesston College will help me build a strong chemistry background before transferring to a university.
How did you become interested in playing basketball?
I played with my brother and his friends when I was very young and began playing organized when I was older. I almost didn't play in high school and now I am glad I did. My high school coach has always been a huge motivator for me, not only in basketball but in other areas as well.