Women's Basketball Roster 2017-2018
Photo: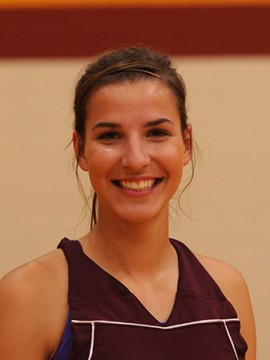 Other:
Parents:
Jeff and Lenice Frey
Hometown:
Riley, Kan.
High School:
Riley County School, Coaches Harold Oliver and Steve Wagner
How did you choose HC:
I really liked how everyone was kind and nice.
How will HC help you prepare for your future?
Hesston will help me get ready for the years to come for journalism and photography. I also think it has helped me become more personal and social with people.
How did you become interested in playing basketball?
My dad had the biggest impact on me. He always helped me with my playing and taught me to keep playing until my fire went out. I was interested in playing because my dad was so good and I wanted to be just like him. He told me to play for me and not to try to impress other people.