Women's Basketball Roster 2017-2018
Photo: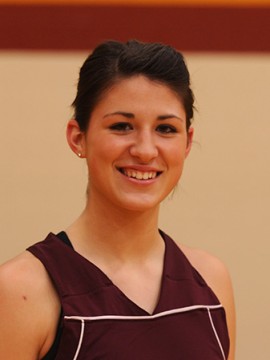 Hometown:
Little River, Kan.
Other:
Parents:
Wade and Cindy Wright
Hometown:
Little River, Kan.
High School:
Little River High School, Coach Shane Cordell
How did you choose HC:
When I visited I really liked the campus, the people I met and what Hesston had to offer me. It just felt like the right fit.
How will HC help you prepare for your future?
Hesston College has a great science program and, since that is what my degee is in, I feel that I will graduate from HC being fully prepared for my next step.
How did you become interested in playing basketball?
I have always loved the game, and all the coaches I have had in the past pushed me to get better everyday. My parents always taught me to have a good work ethic and that has definitely helped me get where I am. The coaches and girls here all motivate me to play my hardest and to make some awesome memories together!