Women's Basketball Roster 2017-2018
Photo: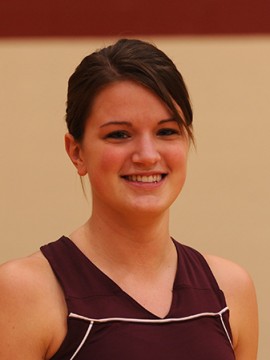 Other:
Parents
: Jonathan and Becky Nussbaum
Hometown
: Union, Mich.
High School:
White Pigeon High School, Coach Jeff Baechler
How did you choose HC:
I wanted to get away from home and I liked the two-year aspect of Hesston College.
How will HC help you prepare for your future?
Hesston has given me more experience observing and teaching in elementary classrooms than I could have gotten in my first two years anywhere else. They have helped me to determine that this is the career path I want to continue in and elementary ed is where my passion is.
How did you become interested in playing basketball?
My parents have had me playing basketball since I was a young child and in first grade. I began playing on teams and haven't stopped since. I am still motivted today by my love of the game and by striving to be the best asset to my team that I can be.