Women's Basketball Roster 2017-2018
Photo: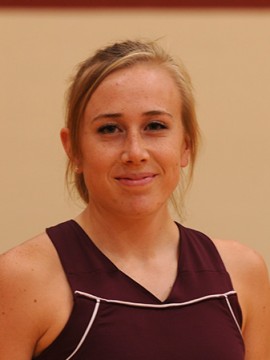 Hometown:
Castle Rock, Colo.
Other:
Parents
: Steve and Michelle Ingbretson
Hometown
: Castle Rock, Colo.
High School
: Jim Elliot Christian High School, Coach John Marston
How did you choose HC
: My basketball coach came to Hesston and I received a basketball scholarship.
How did you become interested in playing basketball?
I have been playing basketball my whole life. I figure it is a once in a lifetime opportunity to play basketball in college so I better not pass it up.