Women's Basketball Roster 2017-2018
Photo: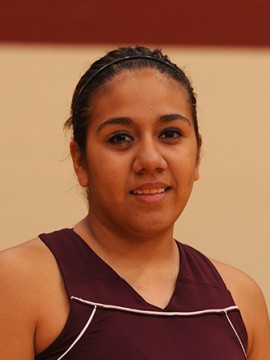 Other:
Parents
: Ernie and Janie Gonzales
Hometown
: Ulysses, Kan.
High School
: Ulysses High School, Coach Andy Gillen
How did you choose HC:
It is not too small but not too big and felt like home.
How will HC help you prepare for your future?
HC will help with time management. I want to be a coach later in life.
How did you become interested in playing basketball?
When I was little, my parents made me play and now they can't get me to stop. At this level, it is all myself.