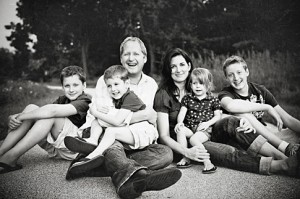 My Hesston experience was a definite life-staging point for me. I was an artist and music student and found the faculty and classes very rewarding. The Hesston educational process brought me a very diverse and broad approach to learning. I always have likened my Hesston Experience as gaining a "method of learning" rather than just an education. In other words, Hesston taught me how to teach myself in life.
My wife and I decided to become Hesston College Partners because we wanted to set up a more consistent support for Hesston and make it a regular part of our yearly giving plan. I'm very much a product of the Hesston Experience and really believe in the values and mission of Hesston College. It is always interesting to me when I see the life skills gathered at Hesston College finding a way into my daily activities and future plans.
The friendships I made during my time at Hesston were definitely the strongest of any of my school experiences and I'm sure that I share that sentiment with others.
Because of the impact Hesston College continues to have on my life, investing in the continuing future of the college is a logical choice.