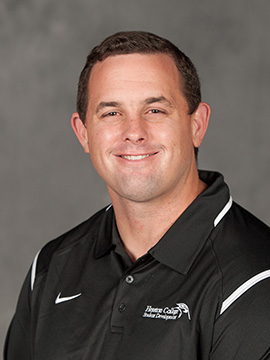 Vice President of Student Development and Athletic Director
Affiliated Departments or Programs
Education
B.A., Mid America Nazarene University (Olathe, Kan.), 2006
M.S., University of Kansas (Lawrence), 2010
Ed.D., Creighton University (Omaha, Neb.), 2017
In Addition …
Originally from Wichita, Kan. Graduate of Wichita Collegiate School.
Undergraduate degree in history from MidAmerica Nazarene Univeristy (Olathe, Kan.). Master's degree in sports studies from the University of Kansas (Lawrence). Pursuing a doctorate in education from Creighton University (Omaha, Neb.).
Married to the former Charlie Dower. Two daughters: Jane and Molly.
Related Links