Students accepted to the college with the pre-nursing guarantee have a reserved seat for upper level nursing coursework if nursing progression standards are met during the freshman and sophomore years.
Apply for admission
to Hesston College and to the Nursing program.
Check your eligibility for the Hesston College pre-nursing guarantee
To be officially accepted to the pre-nursing program, applicants must meet all of the following:
High school GPA of 3.25 or a cumulative college GPA of 3.0 based on a minimum of 12 credit hours;
ACT composite score of 19, or combined SAT score of 1000 (1365 if taken prior to March 2016), or ACCUPLACER Next-Generation Exam score of 255 in Reading and 255 in Writing (only one ACCUPLACER retake provided); and
Applicants whose native language is not English:
Must achieve a score of 525 on the paper-based TOEFL, or 70 on the internet-based TOEFL, or 5.5 on the IELTS; or
Have earned a high school diploma or GED in the United States
In addition, applicants must meet legal standards for RN licensure and technical and social character standards.
The complete admission policy for pre-nursing guarantee
What if I'm not eligible for the Hesston College pre-nursing guarantee?
You can still earn a seat in Hesston College's upper-level nursing courses by completing the pre-nursing curriculum and meeting eligibility criteria based on college GPA in pre-nursing coursework.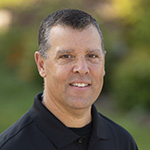 Questions about the nursing program or the admissions process?
Contact Charles Hostetler, associate director of admissions, 620-327-8209, charlesh@hesston.edu. He will answer your questions and guide you through the process.