Join us for a celebration of Martin Luther King Jr. Day with a performance featuring music of African American Composers, including works by William Dawson, Robert Owens, and Margaret Bonds. Masterworks chorus and orchestra will be joined by soloists Evan Julius Nelson, Dr. Carren Moham, and Dr. Holly Swartzendruber.
January 14, 2023, 7 p.m. Hesston Mennonite Church hesston.edu/livestream
Program
Jump Back Honey, Jump Back. . . . .William Dawson
My Lord, What a Mourning
Evan J. Nelson, baritone
Ken Rodgers, piano
Heart on the Wall. . . . .Robert Owens
1. Heart
2. Remembrance
3. Girl
4. Havana Dreams
5. For Dead Mimes
Dr. Holly Swartzendruber, soprano
Masterworks Orchestra
Credo. . . . .Margaret Bonds
Dr. Carren Moham, soprano
Evan J. Nelson, baritone
Masterworks Chorus and Orchestra
About the Works
William Dawson (1899-1990) was born in Anniston, Ala. A graduate of the Horner Institute of Fine Arts with a Bachelor of Music, Dawson later studied at the Chicago Musical College with professor Felix Borowski, and then at the American Conservatory of Music where he received his master's degree. Early in his career he served as a trombonist with the Redpath Chautauqua and the Civic Orchestra of Chicago. His teaching career began in the Kansas City public school system followed by the Tuskegee Institute, where he developed its choir into an internationally renowned ensemble; they were invited to sing at New York City's Radio City Music Hall in 1932 for a week of six daily performances.
As a composer, he was recognized for his contributions to both orchestral and choral literature. His best-known works are arrangements of and variations on spirituals. His Negro Folk Symphony of 1934 garnered a great deal of attention at its world premiere by Leopold Stokowski and the Philadelphia Orchestra. The symphony was revised in 1952 with added African rhythms inspired by the composer's trip to West Africa. He died, aged 90, in Montgomery, Alabama.
---
Heart on the Wall was composed for African American coloratura soprano, Mattiwilda Dobbs. It was premiered in 1961 by Rhea Jackson and subsequently orchestrated for Felicia Weathers. The work is a setting of five poems by Langston Hughes (1901-1967), a poet, social activist, novelist, playwright and columnist from Joplin, Mo.
Robert Owens (1925-2017) was an artist of diverse gifts and accomplishments. Born in 1925 in Denison, Texas, he grew up in Berkley, Calif. Emulating his mother, Alpharetta Helm-Owens, a brilliant pianist, he began playing piano at the age of four, composing at eight and performing publicly at ten. At fifteen years of age, he wrote and performed his First Piano Concerto with Berkeley's Young Peoples' Symphony, under Jessica Marcelli. He continued musical studies in Paris at L'Ecole Normale de Musique under Jules Gentil and the renowned pianist Alfred Cortot, from 1946-1950. In 1952, his formal debut as a concert pianist in Copenhagen was met with rave reviews. While continuing to concertize and compose, Owens took master classes in Vienna under Professor Grete Hinterhofer from 1953-1957.
The works of Robert Owens include 46 songs on the poetry by Langston Hughes, after having met the poet in 1955 and continued correspondence with him for several years. Owens taught at Albany College in George, The University of Michigan and Southern Methodist University. His works are frequently broadcast on Bavaria Radio and many have been recorded for Naxos, Cinnabar and Albany record labels.
---
Margaret Bonds (1913-1972) stands as one of the more remarkable composers in twentieth-century music, a lifelong advocate for racial and social justice. Her mother was a musician who studied at Chicago Musical College; her father, a doctor who also authored one of the first published books for Black children and the lexicon Noted Negro Women: Their Triumphs and Activities (Jackson, Tenn., 1893). She grew up in a home that, while on the segregated Black south side of Chicago, was relatively affluent and a cultural mecca for musicians and other artists of color. By the age of eight she had been taking piano lessons for several years and written her first composition, and by the time she entered Northwestern University in 1929 she had studied piano and perhaps composition with Theodore Taylor of the Coleridge-Taylor Music School and Will Marion Cook, as well as (reportedly) Florence Price. In 1933 and 1934, respectively, she earned her bachelor's and master's degrees in piano from Northwestern University, where she had to study in the basement of the library because of her race. By 1967 her renown was so great that Chicago mayor Richard J. Daley proclaimed January 31 of that year as the city's official Margaret Bonds Day. Having traveled between New York City and Los Angeles for many years for her career, she decided to relocate to Los Angeles after the death of her longtime friend and collaborator Langston Hughes in 1967. She remained based there, composing, collaborating and concertizing, until her death in 1972.
It is unknown when Margaret Bonds first came into contact with the Credo of W.E.B. Du Bois (1868-1963). Du Bois was one of the great luminaries of the early twentieth century's Civil Rights movement in the U.S. He was a brilliant, eloquent and prolific author, founder of the National Association for the Advancement of Colored People and founding editor of the widely circulated journal The Crisis. The text of the Credo, one of the most iconic texts of the Civil Rights movement before Martin Luther King, Jr.'s "I Have a Dream" speech, is a masterpiece of a strategy of dual perspective: its verbiage of racial harmony and scriptural imagery of children in green pastures beside still waters – language designed to convince skeptical Whites that Du Bois was committed to a racial harmony founded in the Judeo-Christian institutions that they professed to adhere to – is nested in a fierce pride in Black lineage and self, condemnation of war and the overarching thesis that racial equality and justice were things that were divinely ordained, not granted by humans.
About the Artists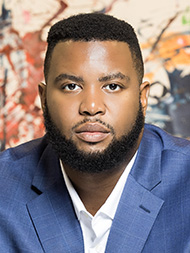 A native of Albany, Ga., Baritone Evan J. Nelson is establishing his career as an accomplished performer across operatic, concert and recital stages. Most recently, Mr. Nelson was excited to return to Teatro Nuovo as a resident artist where he sang the role of Alessio as well as covered the role of Rodolfo in Bellini's La Sonnambula in addition to other concert performances throughout the summer (postponed due to Covid-19). During the rest of his 2021-22 season, Mr. Nelson appeared in the roles of Guglielmo in Mozart's Cosí fan tutte and Polyphemus in Händel's Acis and Galatea with the University of Missouri-Kansas City Conservatory Opera in addition to being the baritone soloist for Margaret Bond's Credo with the UMKC Conservatory's combined choirs and orchestra in Helzberg Hall at the Kauffman Center for the Performing Arts.
Mr. Nelson's operatic credits include Masetto in Mozart's Don Giovanni, Mr. Gedge in Britten's Albert Herring, Aeneas in Purcell's Dido and Aeneas and Prince Yamadori in Puccini's Madama Butterfly. His musical theatre and operetta highlights include performances as The Sergeant of Police in Gilbert and Sullivan's The Pirates of Penzance, Mr. Lindquist in Sondheim's A Little Night Music and Miles Gloriosus in Sondheim's A Funny Thing Happened on the Way to the Forum. As a concert artist he has performed and covered solos in works such as Vaughan William's Dona Nobis Pacem, Gounod's St. Cecelia Mass and Mozart's Coronation Mass. He has performed with companies such as Tri-Cities Opera, Peach State Opera and Camerata South. Mr. Nelson is a proud alumnus of young artist training programs such as The Chautauqua Voice Program, Martina Arroyo's Prelude to Performance, Opera Company of Middlebury, Opera on the Avalon, Opera in the Ozarks, The Sewanee Winterfest Opera Intensive and La Musica Lirica.
For the 2022-23 season, Mr. Nelson will have performances in the chorus of Bizet's Carmen with the Lyric Opera of Kansas City before appearing as Le Philosophe in Massenet's Chérubin and Mr. Johannes "Pa" Zegner in Missy Mazzoli's Proving Up with UMKC Opera. He is pursuing a Doctorate of Music Arts degree from the University of Missouri-Kansas City Conservatory. His previous degrees include a Bachelor of Arts in music and theatre from Florida State University and a Master of Music in vocal performance from Binghamton University. Mr. Nelson is a student of Weston Hurt and recently studied with David Okerlund.
---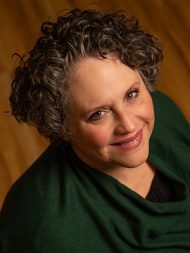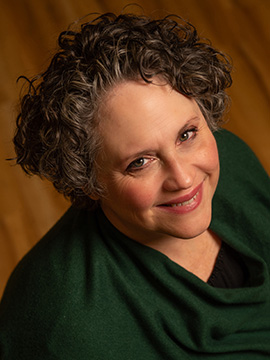 Holly Swartzendruber
, D.M.A. is on the faculty at Hesston College where she teaches private voice and Aural Skills 1 and 2, and serves as director of Sunflower Performing Arts. She earned a B.A. in music from Goshen College and a Master of Music in vocal performance with a vocal pedagogy emphasis from Ohio University. She completed work for her Doctor of Musical Arts degree from the University of Kansas in 2001. Among the operatic roles Holly has performed are Lucia from Britten's The Rape of Lucretia, Despina from Mozart's Così fan tutte and Susanna from Mozart's The Marriage of Figaro. She has performed the soprano solos for Handel's Messiah, the Brahms Requiem, Mozart Requiem and Mozart's Exsultate, Jubilate. In addition to performing and her duties at Hesston, Holly teaches private voice lessons to area high school students, leads voice performance classes and adjudicates regionally and statewide.
---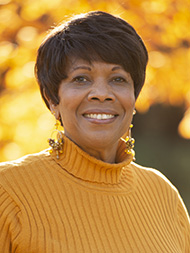 Soprano
Carren Moham
comes from Oklahoma where she received the Bachelor of Arts in music education from Northeastern State University (Tahlequah), a student of Dr. J. Ralph Whitworth, and the Master of Music degree from the University of Oklahoma (Norman). While at OU, she studied voice with renowned contralto Dr. Carol Brice. A winner of the Metropolitan Opera National Council auditions and the Leontyne Price Vocal Competition, Dr. Moham later moved to New York City to pursue her singing career. While on the east coast she continued her vocal studies with internationally acclaimed soprano Mattiwilda Dobbs, the first African-American singer to perform at La Scala in Milan, Italy. Dr. Moham later matriculated to Ohio State University (Columbus) where she was the first to earn the doctorate in vocal health under the guidance of Dr. Karen Peeler and a doctorate in Black music history with Dr. Ted McDaniel. She is also a recipient of an honorary doctorate in African-American history from Miami University (Athens, Ohio). Dr. Moham has done extensive work on the restorative properties of singing following trauma to the throat and was on staff at the Washington Cancer Institute in Washington, D.C. She is Professor Emeritus of Music and Voice at Illinois Wesleyan University, where she also held administrative positions, and former Artist Teacher of Voice at Illinois State University. Dr. Moham is Vice President of Academics at Hesston College.
To highlight the virtually unknown and unpublished art songs of African-American composers, Dr. Moham devised two concert series "Songs by African-American Composers" and "Songs by African-American Women." She has performed these concerts and given lecture recitals and master classes on this topic in several venues throughout the United States, Europe and South America. She was invited to perform "Songs by African-American Composers" for a National Endowment of the Arts program for President Bill Clinton and First Lady Hilary Rodham Clinton during their White House tenure. To further promote the songs, Dr. Moham released a recording entitled Sonnets on Love, Rosebuds and Death: Songs by African-American Women, which contains only a small sampling of the thousands of beautiful gems written by African-American composers.
Dr. Moham has sung numerous operatic roles for major companies in the United States and abroad and has performed with some of the world's most renowned symphony orchestras. Her most recent performance schedule has included her lecture recital "Songs by African-American Composers" at Malone University (Canton, Ohio) and at the Columbus (Ohio) Museum of Art, as well as concerts in Bloomington, Ill.; Baltimore, Md.; Indianapolis, Ind.; and Oregon State University (Corvallis). She has performed her living history presentation of contralto Marian Anderson, the first African-American to sing at the Metropolitan Opera and her maternal grandfather's cousin, entitled Marian Anderson: Voice of the Century, in several venues across the United States, including the Ohio Statehouse for a special Black History Month presentation.
Rehearsal Schedule
Thursday, January 12 – choir rehearsal, 7 to 9 p.m.

Friday, January 13 – choir and orchestra rehearsal, 7 to 9:30 p.m.

7 to 8:30 p.m. – Credo
8:30 to 9:30 p.m. – Heart on the Wall (no choir)

Saturday, January 14 – dress rehearsal, 3 to 5 p.m.

3 to 4 p.m. Heart on the Wall (no choir)
3:30 to – 4 p.m. choir warm-up in Community Center
4 to 5 p.m. Credo
Performance, 7 p.m.
Listen to the work: