Ever wonder what the Psalms, Paul's letters and 1 Corinthians all have in common? On top of the intellectual growth, nuturing of faith and increase in biblical literacy that comes with taking this class? A lot.
The best part? You get all of that in two weekends.
Michele Hershberger, instructor
Relg 202: Biblical Studies in Psalms and Epistles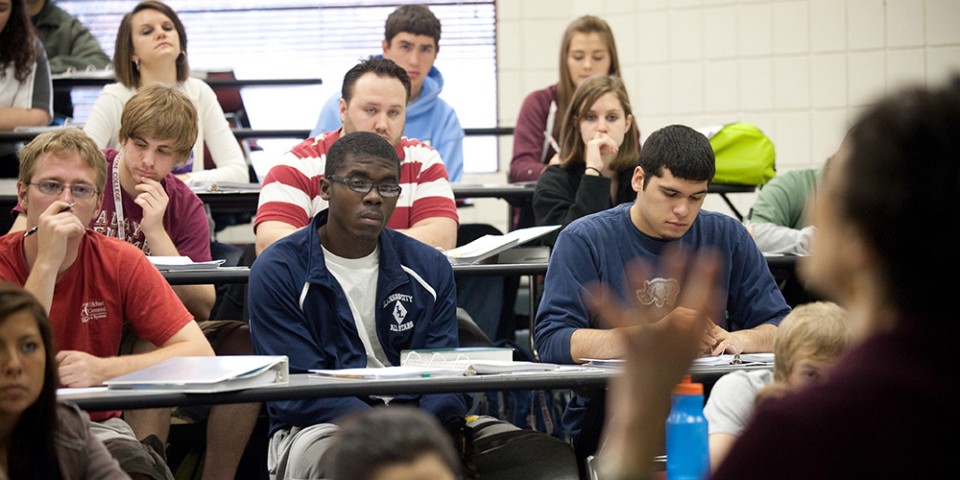 Weekend One – Study the Psalms!, January 24 to 26
Learn the cultural and historical background of many psalms
Learn about Psalm genre and literary clues concerning interpretation,
Discuss how to use the Psalms in worship and preaching
Weekend Two – Study Paul's letters including I Corinthians!, March 20 to 23
Discuss major themes throughout the Epistles
Learn the cultural-historical background of the story beneath the letters
Explore preaching topics from the Epistles
Study the book doing verse by verse exegesis
Discuss how Paul works alongside the church at Corinth as they have conflict
Articulate major themes for preaching and worship
Weekend schedule
Thursday – 4 to 9 p.m. March weekend only
Friday – 7 to 9 p.m.
Saturday – 8 a.m. to noon, 1:30 to 4:30 p.m., 6 to 9 p.m.
Sunday – 8 to 9 a.m. (worship as a class), 9 a.m. to noon
Full course description
Relg202 Biblical Studies: Psalms and Epistles 3 hours
Studies Psalms and a specific epistle. The class practices sound exegetical skills, learning how to read psalm and epistle genre. In the first half, students study the overall structure of psalms and their contribution to Israelite theology and worship. In the second half of the semester, the class surveys the Pauline epistles, then practices exegetical skills with a selected New Testament epistle. Attention is given to the teaching, preaching and worship resources in each book. Students may enroll for a half semester with appropriate adjustment for one hour credit. Offered alternate years. Prerequisite: Relg 100 or consent of instructor.