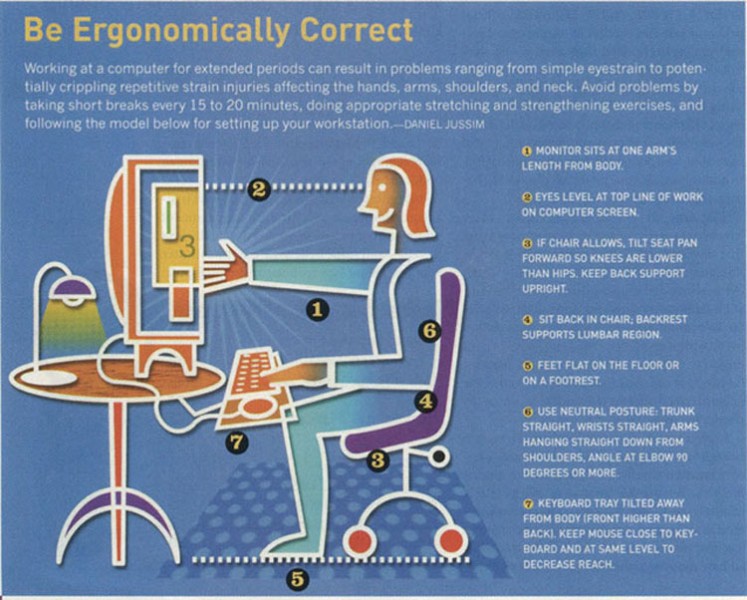 Great info from Cornell
12 tips for an Ergonomic Computer Workstation, nice summary diagram for specific tips, from Cornell University. (Click on drawing for enlarged view of it)
Indepth Ergonomic Guidelines also from Cornell with nice links to drawings and subtopics like tips for using mice, laptops, etc.
Cornell also offers ErgoTips web pages to guide you in a self-assessment of your setup. Includes:

Choose WORKSTATION if you want to learn how to set up the components of your workstation
WHERE IT HURTS if you are experiencing any discomfort or pain while working at your computer. This section provides suggestions to properly adjust your workstation to reduce pain in that area.