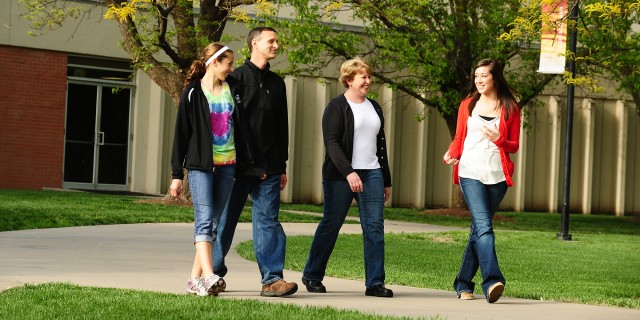 Brocia Beachy
Hometown
Wolcottville, Ind.
Class Year
2012
Clubs & Activities
What drew you to Hesston College?
I was drawn to Hesston College because of my Mennonite background. I knew several people through my church who had come here and they had told me nothing but great things about it. I visited twice while I was in high school and immediately fell in love with the people and the atmosphere they create.
How challenging are the academics at Hesston?
The academics at Hesston challenge me because they encourage me to think about different perspectives and opposing views of an issue rather than just gathering information from a textbook.
What was your favorite education course? Why was it your favorite?
I enjoyed Introduction to Education. I love the fact that as a freshman in college, I had the chance to complete field experience in the classroom of a diverse community.
What was your favorite of all the courses you have taken? Why was it your favorite?
One of my favorite courses is Biblical Literature. Some of the stereotypes of this class are true – it is extremely time consuming – but the hours and hours of studying pay off. I have learned a lot from Marion (Bontrager) and Michele (Hershberger), and I look forward to taking more classes with them.
Which people at Hesston have helped you grow the most?
At the beginning of my freshman year, I hit it off with Kara Meyer, one of the girls in my mod who became one of my best friends. She teaches me countless things whether she means to or not, but, most importantly, she encourages me to live more like Jesus every day.
Did you find opportunities for learning experiences outside the classroom?
One night I wandered to the library to work on homework for a couple hours. I ran into a friend and ended up spending two hours having a heart-to-heart conversation with him. I learned so much about his background, what brought him to Hesston and what he had been struggling with. I was so grateful for this time that I spent talking with him because he was able to ask me questions about faith that challenged my thinking as well.
When did you first know you wanted to study education?
I have always loved being around children and started babysitting at a fairly young age. I always knew I wanted to work with kids but was not sure which job I would choose. In high school, I worked with second graders every day in the classroom, and this is when I fell in love with teaching.
How have your experiences at Hesston shaped your future?
I have made incredible friends at Hesston College. With incredible friends come memories that will last forever. I am grateful that the student body has taught me to be more accepting of others' views and opinions. My professors have taught me how to analyze and look openly at situations. All of these things combined will help me in the future by being a better teacher, mother and open-minded person in general.
Have you had experiences here that you don't think you would have gotten at another college?
There is something special about Hesston that no other college campus has. It is the atmosphere. When you walk around campus, it is normal to see a smile on the face of any person you pass.
How have you experienced faith and spirituality at Hesston?
I love going to Campus Worship and the churches in the community are great for me spiritually. However, I have been challenged the most by people on campus who disagree with what I believe or have opposing viewpoints.
What are some of your most memorable moments as a student at Hesston?
I have had endless memorable moments at Hesston. In general, the most fun I have had with my friends are on the weekends when we don't have anything specific planned and we end up making the best memories of the year.
What was your campus visit experience like?
I visited as a junior in high school and as soon as I stepped on campus, there was something about Hesston that no other college I visited had. People care for each other here.
What surprised you most about Hesston?
The most surprising thing about Hesston was that there truly are all sorts of people here. The backgrounds of the student body are very diverse and it seems like you can never stop learning interesting facts about people.
What are your plans after Hesston?
I am considering transferring to Indiana Wesleyan University (Marion) or Eastern Mennonite University (Harrisonburg, Va.) and getting my degree in elementary education.