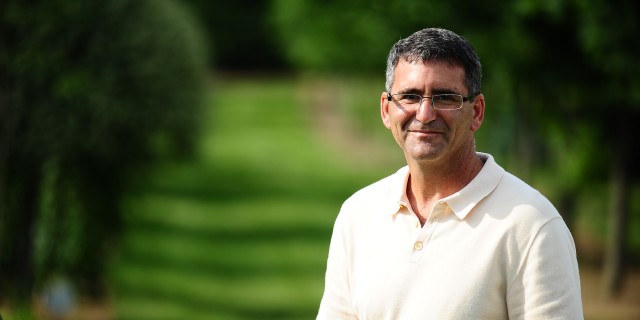 Todd Lederman
Hometown
Middlebury, Ind.
Class Year
1981
Major
Clubs & Activities
How did you choose Hesston College?
After a high school group snow skiing trip in Colorado, we stopped to visit Hesston College. It seemed comfortable and inviting.
What are some of your favorite Hesston memories?
Coming from a small Christian high school, Hesston offered a group of students with similar backgrounds which is great. Hesston also included students from different backgrounds and cultural experiences, and that was also great.
I fell in love with soccer games under the lights, and also enjoyed Gospel Team tours – two years with the same core group of guys was a wonderful experience.
What was your favorite course?
My favorite classes were Sales and Marketing and Business in America. I was created and wired to be a business entrepreneur and I connected with the content of those classes.
Who was your favorite professor?
Bill Mason was my favorite professor. Bill's background contained practical experience. He grew up in a family business and his adult business successes afforded him a wonderful combination of experience, common sense, and book knowledge during his presentations. I appreciated that. Thirty years later, Bill taught all three of my children as well.
How did your Hesston education shape you as a person and as a business person?
At Hesston, I not only established solid lifelong friendships, I grew spiritually. I was convicted that being a Christian and involved in business can go together. What excites me are my opportunities to further the kingdom because of my business contacts.
What have you done since graduating from Hesston?
In 1984 I started and built up an excavating business. In 1998 we sold the company and devoted our time to tree farming and real estate. Dogwood Hills Tree Farm grows, sells and transplants 120 varieties of trees to our local community. J.K.S. Properties, LLC, builds, owns and manages apartments and commercial buildings. Dollar Daze is a retail dollar store. All three companies are operated from Middlebury, Ind. My wife, Cindy, and three children, Joel, Kenyon and Sarah, are all instrumental in operating the businesses.
What should anyone considering a Hesston business education know?
Hesston can and will provide an education with Christian ethics and principles. There is more to a college experience than academics, and no one could possibly do it better than Hesston!