Women's Basketball Coaches 2015-2016
Photo: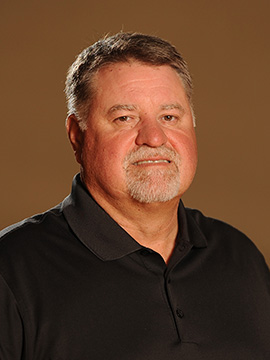 Photo: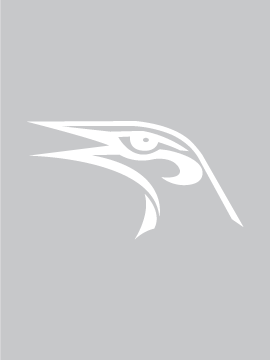 Position:
Assistant Coach
Dan Harrison (Seventh Season)
Phone: 620-327-8159
Email: danh@hesston.edu
The 2014-15 season is Dan Harrison's seventh year leading the Larks. His inaugural campaign resulted in a 17-14 record, the most wins ever for a first year women's basketball coach at Hesston College. Harrison has led Hesston to 88 wins over the past six seasons while a dozen Larks have received all-region recognition.
Harrison coached successful programs in basketball and golf at a variety of levels. He coached Kansas high school boys basketball and golf at Minneola, Garden City, and Campus High School (Haysville). He also coached the Wichita State University women's golf team from 1989 to 1993, winning the Missouri Valley Conference championship and garnering "Coach of the Year" honors in 1992.
Harrison joined the Hesston College faculty in 2004. He has taught psychology and education courses and now serves the campus as a counselor. "It has been a wonderful opportunity to return and coach at the place where I began my collegiate playing career (basketball and golf, 1977-79). My role is to help players to develop their gifts and to encourage them to bring out the best in themselves and their teammates. We want to be a program that places emphasis on excellence in the classroom as well as on the court. Our focus of building strong team chemistry hopefully makes each player's experience an unforgettable one."
LaMont Russell, assistant coach (First Season)
Russell returns to Hesston College after a notable career for the Larks' men's program. As a sophomore (2007-08) at Hesston, Russell earned NJCAA all-american honors and led the Larks in points and rebounds as Hesston posted a 23-7 regular season record. He then transferred to NCAA Div. I Southeast Missouri State University (Cape Girardeau, Mo.) where he was a two-year starter for the Redhawks. As a senior, he led SEMO in rebounding.
After graduating Russell played professionally for one season in Switzerland, winning a league championship in 2011-12. Russell serves the campus as graphic designer.
"I'm excited to be back at Hesston College," Russell said. "I'm looking forward to taking on this new challenge."
"I'm thrilled to have LaMont return to HC in this capacity," Harrison said. "His success at the NCAA and professional level is a wonderful asset to the program. He will be focusing on individual player development."
Archives