Nursing - LPN to RN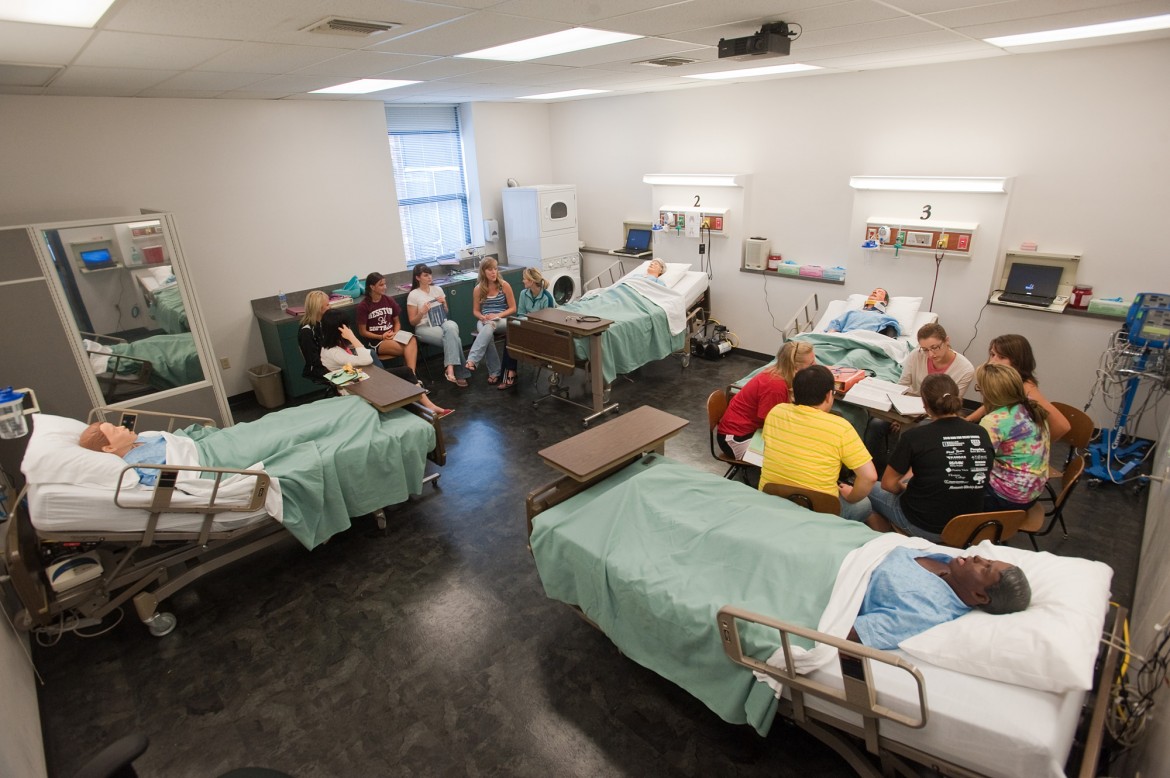 To fulfill your dream of becoming a registered nurse, choose Hesston College's
Associate Degree Nursing Program. Here you will be placed on a special track designed for LPNs who wish to achieve RN licensure.
Advanced Placement for LPNs
As an LPN, you may qualify to receive transfer credit for up to 18 hours of our
nursing course work. This exempts you from the entire first year of nursing
courses (18 credit hours). Here at Hesston College, we value the education and expertise which you have already acquired through your LPN education and work experience.
Transferable Courses
Hesston College will accept for transfer those courses which meet our course descriptions for required general education/support courses in which you have earned a grade of C or better. Often applicants
receive transfer credit for their LPN coursework in Nutrition, Developmental Psychology, and Anatomy and Physiology (if college credit was associated with these courses).
Nursing Courses for LPNs
LPN students typically join other students enrolled in Nursing III (9 credit hours offered during the fall semester of the second year). This course focuses on medical/surgical nursing and mental health nursing. In the final spring semester, all students enroll in Nursing IV (9 credit hours) which has an emphasis on medical/surgical nursing and client care management. Nursing Pharmacology III and IV (1 credit hour each) are also required.
Integration Seminar (3 credit hours) is the final course in the sequence and provides an opportunity to synthesize learning experiences and ensure a comprehensive nursing knowledge base.
Length of the Program
LPNs who have received college credit for a number of the required general education courses are generally able to complete the program in just two semesters. Nursing faculty will work with you to design a study plan that takes into consideration your responsibilities to family and/or employment.
Clinical Laboratory Experience
Students are placed at 13 local health care agencies, including community hospitals and large, urban medical centers within 30 miles of campus. Hesston College maintains clinical affiliation contracts with Newton Medical Center, Wesley Medical Center, Via Christi Health, Hutchinson Regional Medical Center, Prairie View Mental Health Center, Schowalter Villa and others.
Nursing Program Accreditation
Hesston's nursing program is approved by the Kansas State Board of Nursing and accredited by the Accreditation Commission for Education in Nursing (ACEN).
Nursing Educational Facilities
The nursing program is located within the Charles Hall/Lemons Center complex on campus. Here students have access to a large auditorium classroom, student lounges and lockers, and the nursing administrative offices. Adjacent in the same complex are faculty offices, a campus skills laboratory, a nursing simulation laboratory and additional classrooms and conference room.
Affiliated Departments
Meet the Faculty