Communications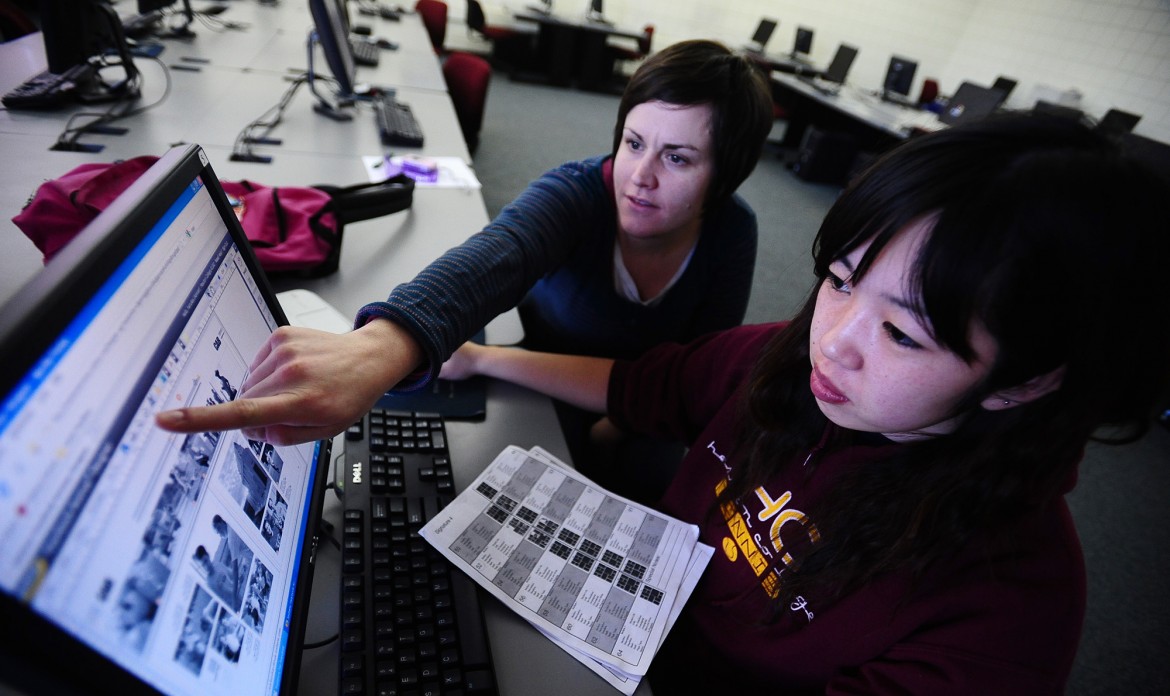 What does Hesston College's program offer me?
If having rewarding personal relationships, becoming a leader at work, school and play and having a good family life interest you, Hesston College's Communications program is a great place to start. Career choices are broad and exciting. Program graduates go on to enter fields from airline pilot to zoologist.
How will my courses at Hesston prepare me for future studies?
Hesston's courses are designed to insure your success in upper-level classes at the college or university of your choice. After two years at Hesston, you will have earned an Associate of Arts degree and completed 60 college credit hours.
Your Hesston education will provide you with the strong, diverse educational foundation that you will need for upper-level communication courses. At Hesston there are no teaching assistants, only highly-trained professors who focus all of their time and energy on first- and second-year students.
During your first two years of college, Hesston professors are committed to your success. They will be available whenever you need their advice in career planning or class scheduling. Cooperative education work opportunities allow students to test their interests in communication and gain valuable experience in the field.
Persons who complete degrees in Communications can choose from a wide variety of challenging careers. Opportunities include theater, business, broadcasting, journalism, sales, administration, advertising, public relations, and speech therapy.
Affiliated Departments
Meet the Faculty