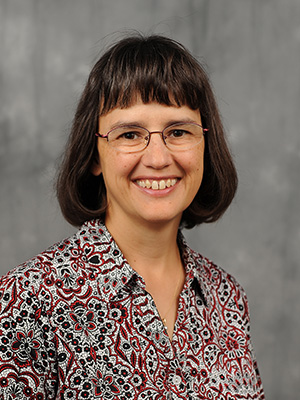 Nursing faculty
Email
marla.kauffman@hesston.edu
Affiliated Departments or Programs
Education
B.S.N., Eastern Mennonite College, 1990
M.S.N., Indiana University, 1997
Licensure and Certifications
R.N., Kansas
A.P.R.N., Kansas
Certified Pediatric Nurse Practitioner - Primary Care (CPNP-PC)
Personal Statement
I believe that children need high quality health care delivered in a developmentally appropriate, professional, compassionate manner.
Professional Affiliations
Courses Taught
Pediatric campus skills laboratory
In Addition …
What draws you to the field of nursing?
Providing health care for children requires a variety of skills and wide knowledge base that I find challenging and rewarding.
How has your background and educational experience shaped you as a teacher?
I have spent my professional life trying to improve the lives of children and their families. Each child is a special and precious child of God, no matter their cultural or socioeconomic background. Influencing future members of the health care team to approach each child in this manner is a very important part of teaching.
Related Links