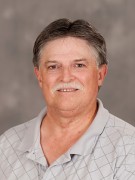 Aviation Director
Email:
dan.miller@hesston.edu
Phone:
620-327-8315 (campus), 316-283-6161 (airport)
Office Location:
Peachey Center/Newton City-County Airport
Affiliated Departments or Programs
Educational Background
A.A., Hesston College, 1978
B.A., McPherson (Kan.) College, 1989
M.B.A., Friends University, Wichita, Kan., 1995
Started at Hesston: Sept. 1979-Jan. 1984, Aug. 1995-July 1998, July 1999-
Personal Statement
One of my greatest joys as a teacher happens when…a flight student's dreams to become a pilot can begin at Hesston College. As our students improve their piloting skills, they will find their people and decision-making skills strengthening. This personal touch to the fulfillment of their aviation dream comes within a Christ-centered community.

To advocate the joy of flight while teaching and modeling the skills, principles and attitudes of safe, responsible, thoughtful airmanship is central in why I teach. Living and flight instructing in a community of faith; at the same time pursuing the college's mission is a wonderful service opportunity and experience.
Professional Affiliations
Courses Taught
Private Pilot Ground School
Private Pilot
Instrument Ground School
Instrument Rating
Commercial Pilot Ground School
Commercial Pilot
Flight Instructor Airplane Ground School
Flight Instructor Airplane (FIA)
Flight Instructor Airplane Instrument (FIAI)
Multi-engine
Multi-engine Instructor (MEI)
In Addition …